Cameras are important for every device, especially if you're a programmer. That brings us to the below-mentioned Raspberry Pi USB camera options. 
Even though technically a makeshift computer, Raspberry Pi USB cameras still require basic features. They are one of the most popular single-board computers (SBC).
You can do almost anything with them, but their maximum potential becomes clear when they are combined with additional devices, open-source applications, and coding/programming skills. 
It's recommended to install a camera on your Raspberry Pi. And, fortunately, the installation process is relatively simple. The RPi's board has camera ports and a camera module.
There are many camera options available in 2022, and you can find everything from expensive 4K cameras to the most affordable budget products. You can also easily find cameras with features like a fisheye, telephoto, wide range, macro, and more. 
In this buying guide, we'll be listing the top five best Raspberry Pi USB cameras. So without any further delay, let's get started. 
Top 5 Raspberry Pi USB Camera
Our first entry on this list is the Raspberry Pi USB camera OV5648. It's among the most popular cameras currently on the market. 
It works perfectly with Raspberry Pi, and you can use it in different projects, and you won't be requiring any extra drivers. All you need to do is plug in the USB camera module and you're good to go. 
The 5MP sensor is average. You can use it for different projects as it works superbly with Lightburn. 
The OV5648 camera is a compact device and easy to integrate. Most of its settings are automatic, such as gain control, white balance, and exposure. 
Features and Specs
The OV5648 has a 5-megapixel sensor with a default resolution of 2592×1944.
It's considered to be among the best USB webcams. You can easily use it in any of your projects because of its compact size and its versatile automatic features.
You can use it on Raspberry Pi without any issue.
Its charged couple device (CCD) size is ¼-inch. 
The aperture is 2.8.
The focal length is around 3.34mm with a field of view of 70°. 
When you take a picture, you can save it as MJPEG or YUY2.
The camera doesn't overheat and stays between 32°F to 122°F.
Who Can Use It?
The Raspberry Pi OV5648 5MP camera module is a standard USB webcam. However, do not expect high-quality resolution images and video files, because it is only 5 megapixels. 
If you want to integrate a camera into one of your projects, however, we do recommend getting this camera.
It's affordable and works well with all the Raspberry Pi models.
Our Verdict on This Product
Overall, this product is a great Pi camera. 
At the same time, we do not recommend it to users who want to use the camera to capture high-quality images. This product is more for programmers. It is small and compact and can fit anywhere with a USB extension cable.
The cost of this Raspberry USB camera on Amazon is around $50.  
This USB camera by Ximimark supports the RPi 3 Model B. You can use it without any additional drivers; simply plug and play. 
Although it is not mentioned in the camera details, it's a zoomed-in camera. That means its field view is zoomed in, making it function somewhat like a telephoto camera. 
It is an affordable web camera and can also be used in various projects. You can also get a couple of them and use them as a surveillance camera. 
Features and Specs
This USB camera is a driverless product. It functions very smoothly on Raspberry Pi OS. 
You can expect a resolution of 480p (640x480p) when you record a video. You do not need any additional card drivers. Using multiple cameras, you can design a makeshift surveillance system for your house if you want.
Its focal length is adjustable. The focal length is 6mm, while its range is 20mm.
The video file format is AVI and FFmpeg.
The photo format is JPEG.
It's a lightweight and compact camera which means you can fit it anywhere. 
Who Can Use It?
Many people use this camera for its video feed. So, if you're searching for cameras for surveillance, you might want to consider this camera. You can expect good-quality video, which can help with your security concerns. 
Our Verdict on This Product
It is a cheap camera, which is why you shouldn't expect breathtaking, high-quality images and videos. 
At the same time, for its price, it is a good value product. The cameras are zoomed in and are not adjustable – you can only adjust the focus. 
This USB camera is available on Amazon for around $9. 
If you want a high-quality camera, this product is for you. The Arducam camera is an incredible product that works excellent even in low light conditions. 
The quality of this camera can go beyond HD. Needless to say, you can expect accurate and natural colors. 
Rest assured, you will not be needing any extra drivers. Simply plug in the Raspberry Pi camera and that's it! 
You can use this USB camera anywhere and everywhere. Its compact size makes it easy to transport and possible to mount on a tripod or wall. 
It fulfills the role of a surveillance camera as well. 
Features and Specs
This camera uses a Sony ¼ IMX219 sensor and produces high-quality images. 
You can find autofocus features in this camera.
Dual microphones are also available so you can capture videos with sound.
The frame rates are 15FPS and 30FPS. You can capture a video resolution of 3264×2448 at 15FPS. 
It has auto-controlled contrast, white balance, saturation, and exposure.
To learn more about video resolution, click here. 
Who Can Use It?
Anyone can easily use this USB camera to record and capture high-quality images and video recordings. 
You can use it as a dashcam and for purposes like a home surveillance system, monitoring projects, and tracking objects. 
Our Verdict on This Product
Overall, the Arducam 4K 8MP IMX 219 is a powerful camera. 
It is a great value camera because you can get high-quality videos and photos at an affordable price. Low-light images do not come out grainy because of the camera's great digital image sensors. 
This USB camera costs around $39 on Amazon.
This small and compact camera is perfect for a Raspberry Pi and features a 60-degree autofocus camera. 
Even though it is only five megapixels, the quality of the images and videos is sharp and you can record a video up to full HD resolution (2592×1944). 
Its parameters are adjustable, including aspects like sharpness, white balance, saturation, backlight contrast, and contrast. 
Features and Specs
It is a high-definition camera. You can record up to 1944p at 30FPS. 
The autofocus of this camera is fast and efficient. 
The digital formats of this camera are MJPEG and YUY2. 
You can easily record videos in 320×240 to 2592×1944 resolutions. However, the higher resolution will lead to less FPS. 
Who Can Use It?
If you want a high-quality camera capable of recording at 1944p, you should use this camera. 
Its 60-degree webcam gives a wide view and the autofocus is quite efficient. 
You will get high-quality images and videos. It can work in any weather condition, from -4°F to 158°F. 
Our Verdict on This Product
This is an excellent Raspberry Pi USB camera with a digital image sensor that gives a wide and relative illumination. It helps to make your images and video viewable even in low light conditions. 
The ability to record videos at a high resolution also makes it a very ideal choice. 
This product is available on Amazon for $40.99.
This is the best budget camera on our list. You can record videos at high resolutions, and the USB camera also comes with a microphone. 
This USB camera by ELP has an H.264 HD 1080P CMOS camera module. There are not enough cameras like this on the market in this price range. 
This particular one has auto exposure and white balance. That makes it possible for you to easily adjust the color saturation, gamma, brightness, contrast, and definition. 
Click here to learn the difference between H.264 and MJPEG.
Features and Specs
The best aspect of this camera is that its lens can be adjusted. The camera lens has a varifocal lens. You can adjust the view according to your preference (from 2.8 to 12mm).
It has a high compression rate and also comes with a microphone. If you want to record videos with audio on your Raspberry Pi, go right ahead.
You will not require any extra drivers. Simply plug in and start using. 
This camera is also compatible with third-party apps. 
It has a USB 2.0. The picture formats are MJPEG or YUY2. 
Its camera sensors are ⅓ CMOS AR0330.
You can shoot up to 1920×1080 resolutions.
Who Can Use This Product?
If you are looking for a high-end camera with integrated microphones, you should buy this product. 
However, if you want to use it for a project that will risk any damage to the camera, do not buy this product. There are other better alternatives for you.
Our Verdict on This Product
The ELP Raspberry Pi camera works great with all the RPi models and OS. You can use this camera for video calls and expect high-quality results. 
The adjustable focal length makes it desirable. It is a compact and lightweight device that you can fit anywhere. 
If you're smitten by its features, get this product from Amazon today at a budget price of $56.99. 
Things To Consider Before Buying a USB Camera
Resolution
When buying a camera, the resolution must be high. Higher resolutions will ensure clearer videos and images. 
You can get a camera that supports 1280x720p (HD) or 1920×1080 (Full HD) according to your requirements. The more pixels you have, the better quality. 
Budget
Be clear and firm about your budget. If you have a limited budget, you can narrow down your choices. 
However, you shouldn't worry too much about the cost of the camera because many efficient USB cameras on the market will suit your budget. 
Microphone
Decide whether you want a microphone or not. Having a camera with a built-in microphone can help you in various ways, such as recording on the go.
FPS and Field of View
FPS and field of view are important features of a camera. 
Frame rates are responsible for the smoothness of the video. The field of view measures how much area or width you want to capture with your camera.
FAQs
What is a Raspberry Pi?
Raspberry Pi is an affordable, makeshift computer. You can connect it to a TV or monitor. 
It works smoothly, and you can pair it with a keyboard and a mouse.
Can I connect two USB web cameras to a Raspberry Pi simultaneously?
The Raspberry Pi Model B has two USB ports. So you can connect two USB web cameras simultaneously with ease.
Do Logitech webcams work with Raspberry Pi?
Yes, you can use Logitech webcams with Raspberry Pi. But if you want the best USB cameras for your system, check out the products we have recommended above. 
Conclusion
All the cameras mentioned in our Raspberry Pi USB camera buying guide are a good bang for your buck. Depending on your budget and needs, you can buy any of them and be pleased with your purchase. 
Overall, we recommend the Arducam 4K 8MP IMX219. This USB camera has all the features you will need. That includes specs such as a microphone, high-quality resolution, autofocus, and more. 
You can check out other products on our list if the Arducam USB camera lies outside your budget. 
If you want to learn how to use a USB camera on Raspberry Pi for timelapse, click here.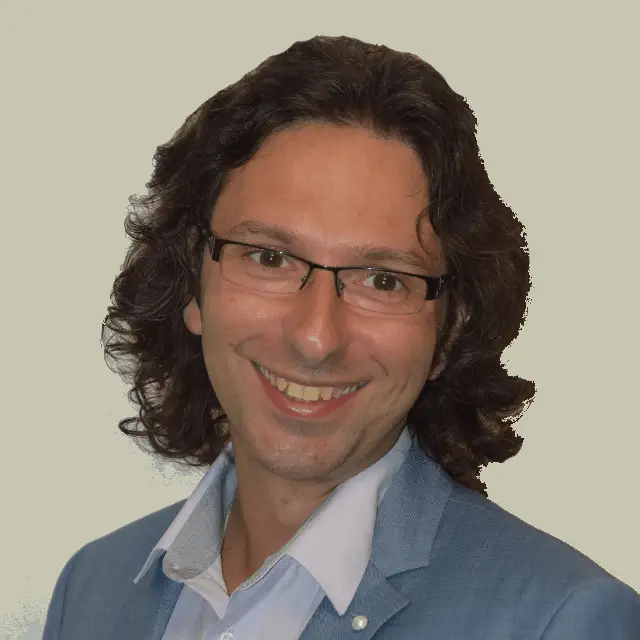 Claudio Sabato is an IT expert with over 15 years of professional experience in Python programming, Linux Systems Administration, Bash programming, and IT Systems Design.
With a Master's degree in Computer Science, he has a strong foundation in Software Engineering and a passion for Robotics with projects that include Raspberry Pi and Arduino platforms.