When it comes to consumer-centricity, you can always rely on GeeekPi. That includes automotive products, home improvement and tools, and of course, video games and electronics. The last bit is where our interest lies, at least for this buying guide.
Raspberry Pi 4 is among the most well-known SBCs available in 2022. 
It's compact, versatile, and impactful. You can run everything on it, from retro gaming development and basic day-to-day use, to coding and technical work. 
Many programmers use AI to do home automation as well. However, there is one downside: when you run heavy applications, it can overheat. 
Overheating is common in any device, especially in smaller devices. Sometimes it will slow down your system and reduce your Raspberry Pi's health.
One of the simplest and most impactful ways to control overheating is to use a heatsink. 
You can place the heatsink under a CPU or GPU. Whenever your CPU or GPU overheats, the heatsink will lower the temperature. 
5 Best GeeekPi Heatsinks for Raspberry Pi 4
If you are looking for an effective and fast heatsink to cool down your Raspberry Pi, go ahead and get this heatsink by GeeekPi. 
As the name suggests, the heatsink has a cooling fan and is designed in a tower style. 
This particular heatsink is compatible with Raspberry Pi 4B and other Raspberry Pi 3B models. It also supports B+ models and works smoothly with all of the Raspberry Pi OS. 
Features and Specs
This particular heatsink boasts a 52Pi cooler and includes mounting brackets.
The heatsink also features a thermal interface material.
For your viewing pleasure, there's RGB in the fan. The color changes automatically.
It is driven by DC 5V, which Raspberry Pi can easily power.
The 5mm copper tubes help with heat dissipation. 
There's no driver required. You can simply plug in and start using it.
The super heat dissipation passively cools down the CPU and GPU and combats overheating. 
Usually, you will not find durability with heatsinks. However, this heatsink is protected with an acrylic protection panel. 
Do you know the differences between CPU and GPU? Well, here's your chance to learn about them.
Should You Buy It?
You can buy this heatsink if you do not prefer tall heatsinks. It is as effective as the tall ones. 
The advantage of this heatsink is that you can have more space in your Raspberry Pi to insert heat pipes. It works great with RPi 4.
If you are a heavy user and often overclock, you should use this heatsink. 
Our Verdict
The Low Profile Cooling Heatsink for Raspberry by Geeekpi allows you to overclock your Raspberry Pi 4. It maintains the low temperature simultaneously. 
If you want it to work better, you can use an additional heatsink compound. The RGB fan is a nice touch and makes your RPi look cool. 
Those of you who wish to purchase this heatsink can head to Amazon. You'll be able to get this Geeekpi heatsink for around $15. 
Retro game developers will love this heatsink case. 
The Nes4Pi by this particular brand is a heatsink case that looks sleek and has various features and functional buttons.
There are many Nes4pi retro gaming cases available in the market. However, it will not be as good and affordable as the ones offered by GeeekPi. 
Not only does the Raspberry Pi 4B case look good, but it also comes with 4 heatsinks and a fan. 
Features and Specs
This heatsink case is only compatible with the Raspberry Pi 4 B model. 
You will get lateral heat dissipation. 
A built-in 3510 cooling fan will help you avoid overheating your RPi while you are playing games or programming. 
There are various spaces to insert connectivity such as Micro HDMI, USB-C, Audio, USB 2.0, USB 3.0, and Ethernet. 
You can easily access the SD card slot without opening the case.
Should You Buy It?
This Raspberry Pi 4 heatsink and case are great for users who love retro gaming. 
GeeekPi's case is affordable compared to other retro cases in the market. You will not have working buttons with the case.
At the same time, if you decide to modify it a bit, you can make it extremely functional.
Our Verdict
Overall, we'd declare that it's a fun case with an option to cancel the fan's noise. 
The case is not durable. However, you get a good-looking retro case. As long as you are careful with it, you are good to go. 
You can purchase this Geeekpi Nes4Pi heatsink with the case for $10. 
This particular heatsink-case combo is among the best for GPi. 
There are programmers out there who've modded their Raspberry Pi into a Gameboy. If you're someone looking for a Gameboy case to finally make your RPi look like an authentic Gameboy, this is for you. 
It's durable, while the design is a stunner. You will be able to get by with normal wear and tear. 
The combo product offers a smooth LCD display module. All the controls and buttons of the heatsink function very efficiently.
Features and Specs
You'll find it to be very similar to a Gameboy. Since it runs Raspberry Pi, it will be much stronger. 
Its dimensions are 7.9×5.2×4.1. 
You get a 32GB Micro SD that comes with it.
A copper heatsink, carrying bag, card adapter, and protective case come along with the product.
You will be able to perform a safe shutdown by coding. 
The device is already assembled, but Raspberry Pi must be manually installed. 
Should You Buy It?
This heatsink case is great for gamers who are already well-acquainted with Gameboy. 
It is a homage to the gaming console and carries the same look. The buttons work the same way.  
Our Verdict
To be quite direct, this is a case with a heatsink. 
Gamers who want to enjoy retro gaming can get this device as it comes with a copper fan. That way, you will never experience overheating. 
Remember that you will need to install Raspberry Pi in the cartridge manually. 
The GPi Heatsink case will cost you about $90.
This specific Case Kit by Geeekpi is the ultimate package for all retro gamers and developers. It is an NES gaming console that runs Raspberry Pi 4. 
The case kit is suitable for Raspberry Pi 4 Model B. You will be using the RPi 4B indicator when you run the device. 
The NESPi also has a cooling fan and heatsink that takes care of the overheating issues. 
You can also easily access the SD card and other ports without opening the whole case.
Features and Specs
As this Raspberry Pi is a tribute to the Nintendo console, you will also receive wired USB controllers. 
No additional drivers are needed. You can plug in the controllers or any inputs.
A cooling fan and heatsink come with it, which helps with heat dissipation.
HDMI adapter and cable, and power supply are also included.
NES style 2.5-inch cartridges are available. You can simply insert an SSD in it. 
It has a safe shut down and safe reset.
Should You Buy It?
The NESPi 4 is a great Raspberry Pi device for gamers and geeks. If you want to relive NES games, you should buy it. 
You'll be able to emulate games from Steam as well. The heatsink and cooling fan continue to provide cooling.
Our Verdict
Overall, it is a great RPi innovation. Do not buy it if you are only looking for a heatsink, as this is more of a gaming console. 
Setting up the console is a breeze. You can easily avoid overheating issues because of the heatsink. 
If this is something you've been waiting for, you can purchase this heatsink case kit by GeeekPi for $250.
This starter kit by GeeekPi has all of your needs packed in one.
It contains everything that is required for Raspberry Pi 4B. This includes the latest RPi 4B board and includes Quad-Core Cortex A72 1.5Ghz and Broadcom BCM2711.
With a fast processor, cooling fans, multiple ports and a good power supply, it's a great starter kit.
Features and Specs
The quad-core CPU has 8 GB of RAM.
A 5V 3A supply powers it.
The quiet fan helps cool down the CPU whenever it is overheating. 
You can easily overclock it without facing any heat or lag issues.
USB port (Type C) helps with stable connections.
You will receive a 64GB SD card, extended cord, power supply, and 4K HDMI cable along with the product.
Should You Buy It?
If you still haven't bought a Raspberry Pi 4B device and any additional parts, we recommend you to buy this. 
However, if you already have one, you can choose another heatsink from our list. 
Our Final Verdict
This incredible starter kit is great for those who want to elevate their game. Plus, if you are planning to build a Raspberry Pi 4 device, then you better not miss out on this kit. 
It'll surely be expensive when you buy each product separately, like the cooling fan, heatsink, and other things. This whole package is a value for your money that comes with a price tag of $300.
Things To Consider Before Buying A Heatsink
Budget
You need to decide your budget before buying anything. Once you've decided how much you are willing to splurge, you can find a heatsink in your budget range.
Material
It's crucial to buy a heatsink with the right material. 
Heatsinks are generally designed using materials that can withstand heat. These materials have high thermal points like copper and aluminum alloys. 
Copper as the base material is among the best for heatsinks. However, they are not cheap compared to alloys. 
Shape and Size of the Heatsink
Your heatsink should directly cool the CPU or GPU. The shape, size, and where you placed the heatsink are important. 
It's vital to get the right size and shape so that it properly covers your CPU or GPU. That will ensure the air flows directly to it. 
How it Looks
Some people prefer RGB cooling fans, and some do not. Therefore, you should research properly whether your heatsink has an RGB or not. 
Get the RGB if you like those fancy LED illuminations.
FAQs
What is a Raspberry Pi?
In short, a Raspberry Pi is a DIY system. It's an affordable compact-sized computer plugged into a monitor. 
You can also connect the mouse, keyboard, and other USB-C cable inputs, LAN, HDMI, etc.
What is the purpose of a heatsink?
Oftentimes when you run heavy programs or play games that require more RAM for smooth functioning, your device will heat up. 
A heatsink helps to prevent your Raspberry Pi 4 from overheating and getting sizzling hot.
Is GeeekPi a Trustworthy Brand?
Yes, GeeekPi is a known and reputable brand. Many users worldwide have used their products and have reviewed them online.
All you need to know about GeeekPi heatsinks is right here in this buying guide.
Wrapping Up
There are many heatsinks on the market right now. Some are efficient, while the others are not so much. That's why we've listed the best GeeekPi heatsinks for you. 
The brand sells some of the most trusted and reputable products. They offer a variety of heatsinks that you can find on this list. 
If you're a gamer, these are devices with heatsinks available for you. 
However, if you are only looking for an efficient heatsink, we recommend the GeeekPi Raspberry Low Profile Cooling Heatsink. 
It's affordable and will fit all your needs. You can overclock your device without any heating issues. 
We hope that you'll be able to find the ideal heatsink that will suit all of your needs.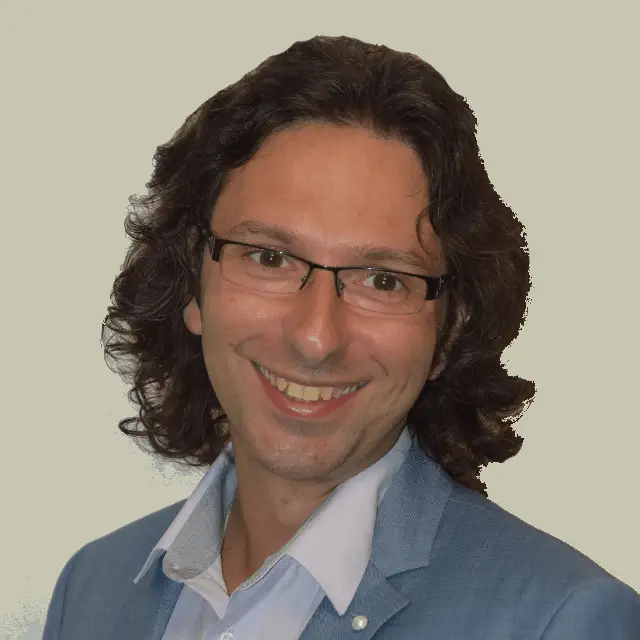 Claudio Sabato is an IT expert with over 15 years of professional experience in Python programming, Linux Systems Administration, Bash programming, and IT Systems Design.
With a Master's degree in Computer Science, he has a strong foundation in Software Engineering and a passion for Robotics with projects that include Raspberry Pi and Arduino platforms.