Robots have always fascinated us, haven't they? From R2-D2 to WALL-E, they've captured our imagination in countless movies and books. Robots aren't just the stuff of science fiction anymore, though.
Today, they're part of our everyday lives, helping us do everything from vacuuming the house to exploring the farthest reaches of space.
Did you know you can combine the fun of playtime with the thrill of learning? With a robot toy, your child doesn't just get a cool new gadget to show off to their friends. They get a hands-on introduction to the principles of programming, engineering, and problem-solving.
In this comprehensive guide, we'll review some of the best robots for kids available on the market today. We'll delve into their features and educational value, and discuss their pros and cons. We'll also discuss some factors you should consider when choosing a robot toy for your kid.
Why Robot Toys Are Great for Kids
Robot toys are more than just fun and games. While they provide plenty of fun, they're also powerful educational tools that can help children develop various skills. Below are some benefits of robot toys for kids:
Programming: As they program their robot to move, dance, or perform tasks, kids learn the basics of coding in a fun and engaging way.
STEM Skills: Beyond coding, robot toys offer an immersive, interactive way to explore other STEM concepts. Kids can learn about mechanical design, electronic circuits, and physics principles like force, speed, and direction.
Problem-Solving: As kids figure out how to assemble parts, write code, or troubleshoot errors, they're honing their problem-solving skills. They learn to think critically, experiment with different solutions, and learn from their mistakes.
Creativity and Imagination: Robot toys aren't just about logic and mechanics. They're also a canvas for creativity. Whether it's customizing their robot's appearance, inventing new tasks for it to perform, or creating stories and games, kids get to exercise their imagination and creative thinking skills.
5 Best Robots for Kids
The Suliper Remote Control Robot is an engaging and interactive toy designed with the primary aim of stimulating the intellectual development of kids. It's a perfect blend of fun and learning, making it an ideal gift for children aged 3 years and up.
The robot can dance, sing, walk, and slide, offering multiple modes of play. It's equipped with a gesture sensor, allowing your child to control the movements with hand gestures, thereby enhancing their motor skills.
With its teaching mode, the robot helps kids learn basic science and good habits. It's bilingual, which is a feature that can aid your child's linguistic development. It comes in three vibrant colors – red, blue, and yellow. These customization options give your child the liberty to choose their favorite.
Regarding safety, this robot is made of durable, high-quality materials. It passed the Children's Product Certificate (CPC), guaranteeing its safety for your child's use.
Pros
Offers multiple modes of play including dancing, singing, walking, and sliding
Features gesture sensor control and remote control
Helps in teaching basic science and good habits to kids
The robot is bilingual, helping in language development
Made of safe, high-quality, and durable materials
Cons
There can be occasional issues with the charging cable
It may not be strong enough to withstand prolonged rough handling
The robot's teaching mode may mention certain topics that may be inappropriate or out of place
Hamourd Robot Toy has a unique three-part design. The top part is a cute robot with a pair of LED eyes, whose head and arms are flexible, and the bottom part is designed like the continuous track of a tank. This makes it a fantastic toy that can move forward, backward, left, and right, and perform 360-degree rotations.
In addition to its mobility, the robot has an auto-demonstration feature that performs a personal show when the 'DEMO' button is pressed. It can sing different songs, which can be switched using the remote. The LED eyes are controlled by the remote and can light up, blink, or close. For those who prefer quiet playtime, the sound can be turned off by the remote.
It also features a remote controller and is rechargeable using a power adapter, power bank, or laptop.
Pros
Multifunctional: sings, dances, and moves in various directions
LED eyes with control options
2.4GHz remote controller included for easy operation
Rechargeable with up to 100 minutes of playtime
Promotes operational skills and imagination
Cons
Not suitable for children under 3 years due to small parts
Not designed to work on area rugs
The STEMTRON Robot Toy is ideal for children aged 6-12. It offers a variety of features that not only entertain but also nurture curiosity and creativity in kids.
The robot responds to voice commands, providing a fun interactive experience for children. The LED lights on the robot's face display various cute emoji expressions, helping kids develop observational skills as they decipher different expressions.
Another standout feature is its gesture-sensing control. It can move forward, backward, turn left, and right accordingly, with changeable emojis catching children's attention. It also comes with singing and dancing features, which can keep children entertained for hours.
With 5 stories and 8 songs stored in its memory, the robot can serve as a great companion for storytelling and music sessions. Finally, if your child has a knack for programming, this robot can be a great learning tool for them.
Pros
Interactive and fun with voice control, gesture sensing, and emoji display
Encourages learning with programming features and storytelling
Offers up to 60 minutes of playtime on a single charge
Adjustable volume levels for a comfortable play experience
Cons
Might require a learning curve for younger children
Some users have reported durability issues with the robot
This delightful talking robot by 98K is much more than just a toy. It's a friend and a teacher, designed to entertain and educate children. With its innovative voice-controlled and touch-sensor features, it creates interactive play sessions that stimulate children's creativity and cognitive abilities.
This toy robot has multiple functions that make it a versatile companion for kids. It can record and play back messages and respond to voice commands, making it a responsive and engaging playmate. A touch on its head prompts it to sing while touching its ears triggers movement.
In terms of safety, this robot is made from eco-friendly and odorless ABS plastic and is certified to meet US Toy Safety Standards ASTM F963. It's powered by 3 AAA batteries, making it easy to keep the fun going wherever your child wants to play.
Pros
Interactive voice control and touch sensor features stimulate cognitive development
Multiple functions provide versatile play options
Made from eco-friendly and odorless ABS plastic
Aesthetic design, which adds a touch of charm to its functionality
Compact and lightweight for easy portability
Perfect for use on the go
Cons
Requires frequent battery replacement due to multiple functionalities
Might be complex for very young children to operate without supervision
It might struggle to move on certain surfaces such as carpets due to its lightweight design
The Miko 3 is an AI-Powered Smart Robot designed specifically for kids aged 5-12. It offers an educational experience through coding apps, unlimited games, and various programmable features.
The robot is equipped with a deep-learning AI that recognizes and responds to your child's choices. It's designed by experts in child education and development, allowing it to grow ‌alongside kids with new content added each month.
Safety is paramount with Miko. This kidSAFE+ COPPA-certified bot is specially designed to keep your family's data safe. The robot is also tough, equipped with a wide-angle camera, a big brain, and high-tech sensors packed away behind a tough rubberized body.
Another great feature is the parental app that allows parents to control their kids' usage and receive progress reports on activities and learning goals. Parents can even view security settings and information, and make direct calls to their kids' robots via Mikonnect.
Pros
Fosters an interactive and educational experience
AI-powered with deep-learning capabilities
Designed by experts in child education and development
High-tech safety and security measures
Easy-to-use Parent app for control and monitoring
Durable and tough for play
Cons:
May require regular software updates
Can be a bit slow in responding to queries and commands
Factors to Consider When Choosing a Robot for Your Child
Choosing the perfect robot toy for your kids can be tricky, given the wide array of options available. Here are some factors to consider to ensure you pick the right one.
Age
Not all robot toys are created equal. It's crucial to choose one that matches your child's age and skill level. A toy that's too simple might bore them, while one that's too complex could frustrate them.
Always consider your child's skill level over the toy's aesthetics.
Educational Value
The best robot toys are those that combine fun and learning. Look for toys that teach coding and programming concepts, encourage problem-solving, stimulate creativity, and promote understanding of STEM subjects.
Quality
Kids will be kids, so you'd want robot toys that can withstand rough handling. Look for toys made of durable materials, like tough plastic or metal. Also, consider the quality of the electronic components, like sensors, motors, and batteries.
Safety
As with anything that involves kids, safety is a top priority when choosing a robot toy. Ensure the toy meets safety standards, particularly if it's for a young child.
Check for small parts that could pose a choking hazard and sharp edges that could cause injuries. Also, check if the materials used are non-toxic and safe for children.
Budget
Robot toys come in a wide range of prices. Some are quite affordable, while others could be quite an investment. When deciding on your budget, consider the balance between cost and value.
FAQ
Are robot toys safe for kids?
Yes, most robot toys are designed with child safety in mind. However, it's crucial to check for safety features, especially for young kids.
At what age can kids start playing with robot toys?
There are robot toys available for various age groups, including toddlers. However, most programmable robot toys are suitable for kids aged 6 and above. Always check the age recommendation on the product.
Do robot toys require adult supervision?
Younger children may need adult assistance to assemble and operate the robot. For older kids, these toys can often be a way to learn independence and problem-solving. Ultimately, it all depends on the child's age and the robot's level of difficulty.
Conclusion
We've reviewed some of the best robots for kids in this guide. Each of these robot toys brings a unique approach to interactive play and learning.
Make sure to consider your child's age, interests, and skill level when choosing the right robot toy.
Our top pick is the Miko 3 AI-Powered Smart Robot. Its superior educational content, child-friendly design, and interactive capabilities set it apart. The advanced AI features and the Parent App for easy monitoring and control make it a reliable and exciting companion for kids.
For an advanced and highly interactive option, the 98K Kids Robot Toy shines with its various functions, like voice control, gesture sensing, and multiple play modes.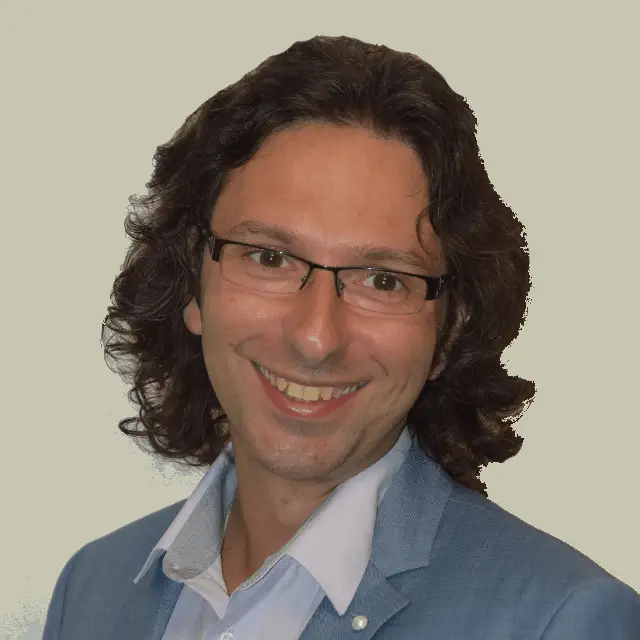 Claudio Sabato is an IT expert with over 15 years of professional experience in Python programming, Linux Systems Administration, Bash programming, and IT Systems Design.
With a Master's degree in Computer Science, he has a strong foundation in Software Engineering and a passion for Robotics with projects that include Raspberry Pi and Arduino platforms.