Are you itching to dive into the enthralling universe of programming robot kits? Gear up for an exhilarating voyage! We'll journey through the luminaries of the robot world brimming with innovative brilliance, intricate problem-solving, and pioneering breakthroughs. 
Makeblock, Makerzoid, Henoda, OSOYOO, and ELEGOO are all top-tier kits. Each opens gateways to a galaxy where the intriguing realms of coding, construction, and educational exploration coalesce effortlessly.
Robotic kits like these liberate your creative spirit and allow you to plunge into immersive learning experiences that ignite a curiosity for robotics.
Guided by user-friendly instructions, intuitive coding ecosystems, and avant-garde components, these kits unveil limitless opportunities for aspiring creators.
Prepare to dive deeper and engross yourself in the electrifying realm of robotics. Amplify your creativity and let your imagination soar with these awe-inspiring programming robot kits!
The Makeblock mBot Robot Kit is not your run-of-the-mill toy; it's a hands-on, mind-engaging, techie dream come true for kids and parents alike. Crafted with education and entertainment in mind, this kit gives youngsters an immersive entry into the world of coding and robotics at an unbeatable price point. 
Don't let the affordable tag fool you; the kit provides a comprehensive yet straightforward experience in constructing and programming your very own robot.
This kit includes an assortment of components: an Arduino-based mCore microcontroller, sturdy aluminum chassis, wheels, tires, motors, and various sensors—no additional tools required, save for four AA batteries. The kit even thoughtfully includes a screwdriver. 
However, do keep an adult handy if the child is under eight; assembling might prove challenging for the younger crowd. You'll spend approximately 30 delightful minutes putting your mBot together, and voila! Your creation is ready to take on the world, or at least your living room.
Speaking of aesthetics, this kit celebrates the joy of DIY by flaunting its inner workings. Forget concealed wires and sensors; the mBot is unabashedly raw and exposed, mimicking something you'd imagine being cooked up in a home garage rather than a sterile factory. 
And although the little screws may tend to loosen over time (keep that screwdriver close), the robot is hardy enough to withstand minor bumps and stumbles. It's an outstanding tool to acquaint young learners with the coding and robotics realm, thus kindling a profound love for STEM disciplines.
On the software side, Makeblock offers two intuitive mobile apps. For pure fun, the primary app grants you touchscreen control, path drawing, and even basic voice commands.
Want to delve into coding? 
The mBlock Blockly app is your gateway to a structured, drag-and-drop coding education. You can make your mBot dance, emit sounds, and eventually, if you get bold, you can dip your toes into more advanced Arduino C programming.
Performance-wise, while the kit includes a remote control, the mobile app provides more nuanced control and doesn't require direct line-of-sight, thanks to Bluetooth connectivity. Sure, your mBot might veer a bit off-course due to its DIY nature, but that's part of its quirky charm.
Perhaps the most enticing feature is its expandability. Makeblock offers additional kits that can morph your mBot into a six-legged crawler or even a talking pet. And the learning doesn't stop at building and coding; these add-on packs, along with the inherently educative design of mBot, offer a valuable learning journey.
The Makerzoid Robot Master Robotics Kit, engineered by the experts at MAKERZOID OFFICIAL, is no child's play. It's a STEM powerhouse designed to invigorate the young minds of tomorrow.
First off, boredom is officially canceled! With over 100 different robots to build, the creative possibilities are, quite literally, endless. And get this—the app gets periodic updates with new designs. That's right, the fun never stops!
Looking for a stellar holiday gift? Look no further. This kit not only comes in sleek packaging but also includes a fancy white storage box, perfect for keeping things organized post-play. Plus, its design is child-friendly—smooth edges ensure safe play sessions.
What sets Makerzoid apart is the learning journey it offers. The kit comes with 23 embedded video lessons, categorized into structure, electricity, and coding. Just activate the included course card, and you're in for an educational ride of a lifetime. It's as straightforward as it gets.
In terms of tech, the kit incorporates a Scratch 3.0-based graphical programming interface, making it super accessible for budding coders. And the best part? It's versatile, and compatible with most blocks out there, not just Makerzoid's.
But we'd be remiss not to mention a few areas for improvement. The motion sensors could be less sensitive, and the cables could use a durability upgrade. Plus, the motors' low-speed performance leaves something to be desired. And don't plan on buying replacement parts; they're not sold separately.
So, what's the verdict? The Makerzoid Robot Master Robotics Kit is a veritable STEM feast, offering both a wealth of educational content and a smorgasbord of creative freedom. Despite a few technical quirks, the pros far outweigh the cons. This kit fires up your technological curiosity and uncovers a realm brimming with infinite opportunities in coding and robotics.
This construction kit is an assemblage of more than 468 pieces along with decorative stickers, catering to kids aged 8 and above. The primary goal here isn't just entertainment; it's skill development—enhancing hand-eye coordination, critical thinking, and practical abilities.
Mobility is one of its standout features; the robot can traverse in all directions, including a 360-degree spin. Plus, those LED eyes make it quite appealing.
On the control front, Henoda offers flexibility. Apart from the traditional remote control, there's a Bluetooth-connected app that allows a control range of up to 20 meters. Assembly is user-friendly, thanks to well-organized parts and an intuitive, color-aided manual. Safety isn't compromised either; the toy is made of non-toxic, durable ABS material
However, it's not all rosy. Some users reported confusing instructions and occasional missing pieces. While these issues are minor, they're worth noting.
The OSOYOO Robotics Car Starter Kit is pretty much your golden ticket. Now, don't let the name intimidate you; it's designed to be beginner-friendly but offers enough depth to keep you hooked for quite some time.
First off, what's in the box? You've got all your essentials lined up—from sensors to USB cables and even WiFi and Bluetooth modules. The kit is a snug fit with the R3 board, so you can tackle various robotic quests, whether it's line following, obstacle dodging, or object tracking.
The folks at OSOYOO have broken down the entire process of how to assemble into eight digestible lessons. They've got videos, written guides—the whole shebang. And it's not just about turning screws; you'll get a crash course in coding too. You'll be writing 'sketches' (that's techie speak for code) that make your car do all sorts of nifty things.
By the time you wrap up the eighth lesson, you'll have the confidence to start tweaking the car's programming. How cool is that? 
You're not just following instructions; you're understanding the 'why' behind every line of code and every mechanical setup. It's a bit like having your cake and eating it too—except, in this case, the cake is a combo of mechanical engineering and programming knowledge.
So, if you're eager to get your hands dirty with some real-world, practical tech skills, this kit isn't just a purchase; it's an investment in your future. And guess what? It even comes with rechargeable batteries and a charger, so you're all set right out of the box.
The ELEGOO Conqueror Robot Tank is a comprehensive robotics kit that marries educational value with high-octane fun. Featuring an Arduino UNO R3 at its core, this robot tank offers a plethora of functionalities aimed at learners from all age groups. 
With an array of sensors, including infrared and ultrasonic, it provides interactive modes like obstacle avoidance and line tracking. One standout feature is its FPV camera, offering real-time video transmission, thus giving users a driver's seat experience. 
While it's an excellent kit for beginners, the initial setup can be a bit challenging; our advice is to make use of both the manual and the accompanying YouTube tutorials for a smoother assembly process. 
Some users have pointed out minor hardware issues, like short screws for the camera mount, but these are easily rectifiable. The robot operates optimally on a strong WiFi connection, and any disconnection issues can usually be attributed to WiFi strength, rather than the robot itself. 
A word to the wise: the speed settings come cranked up to eleven right out of the box, so make sure to adjust those unless you want your tank doing wheelies. On the software side, ELEGOO offers good customer support, timely updates, and compatibility with the latest IDE versions, which is a big plus for those looking to customize their tank further. 
Overall, the ELEGOO Conqueror Robot Tank serves as an excellent stepping stone into the world of electronics and coding, although it may be a bit complex for absolute beginners in programming. With an additional range of add-on features and excellent customer support, it's a worthy investment for anyone looking to dive into robotics.
Choosing the Right Programming Robot Kit: Key Factors
Skill Level: Identify whether the kit caters to beginners or advanced users. Prioritize kits that offer lucid instructions and intuitive coding platforms.
Age Range: Reflect on each kit's suggested age bracket and verify its alignment with the potential user's age.
Educational Value: Gauge the educational merits of each kit, such as fostering problem-solving, logical thinking, and STEM-related proficiencies.
Customization Options: If personalizing your robot designs piques your interest, seek kits that present customization options and supplementary modules.
Durability: Pay attention to the quality and endurance of the components to make sure the kit's ability to withstand regular usage and play.
Compatibility: If specific programming platforms are on your radar, verify if the kit is compatible with those platforms.
Support and Resources: Evaluate whether the kit extends online resources, communities, or support for additional guidance, inspiration, and troubleshooting.
FAQ
Are these robot kits beginner-friendly?
Absolutely! These robot kits are a great choice for beginners. They feature user-friendly interfaces and detailed instructions to lead beginners through the assembly and programming journey. 
The kits prioritize comfort and aim to render robotics and coding accessible to users who are just entering these realms. These kits serve as an optimal launch pad for learning and exploration. They also offer expansion possibilities when you are looking for a new challenge.
Do these robot kits require any extra tools or equipment?
Typically, these robot kits encompass all the vital components and tools needed for assembly. It isn't necessary to buy any extra tools or equipment separately. These kits strive for completeness, furnishing everything needed to build and program the robots. 
However, we always recommend a careful review of the product descriptions. This is just to make sure the specific kit you're considering includes all the necessary components.
Can I program these robots using my computer?
Certainly! Most of these robot kits empower you to program the robots using a computer. They come with accessible coding platforms you can install on your computer, allowing you to draft and upload code to the robots. 
These coding platforms generally offer graphical interfaces or block-based programming languages that streamline the coding process. By tethering the robot to your computer, you can program its movements, activities, and responses to different inputs, all while learning new skills!
Can you manage these robots from a distance?
Absolutely! Certain robot kits come with remote control abilities. This lets you control the robot's actions without needing to be physically close to it. Just imagine the excitement of commanding your robot wirelessly! 
But remember, not all robot kits have this feature. It's ‌good practice to read ‌product descriptions to guarantee they include remote control capabilities.
Can you alter the robot designs with these kits?
Indeed! Many robot kits provide you the freedom to tweak and personalize the robot designs. The kits often contain modular parts that can be interchanged or supplemented with additional pieces. 
This level of flexibility lets you create unique robot designs that match your needs and imaginative ideas. The customization features don't just make your robots unique but also pave the way for more learning and exploration.
Do these robot kits play well with other programming platforms?
It varies from kit to kit. Some robot kits do support common programming platforms. Though these kits typically come with their own specific coding software, they can also be compatible with other programming languages or environments. 
This means users get the chance to delve into a variety of programming choices and use their favorite platforms. 
If the kit can integrate with other programming platforms, it makes for a smoother inclusion in existing coding workflows, unlocking the potential for advanced projects and coding methods.
We suggest checking the product descriptions or user guides to verify if the kit can be used with the programming platforms you prefer.
Conclusion
In this guide, we reviewed the following robot kits:
Makeblock Mechanical Robot Kit
Makerzoid Robot Master Coding Kit
Henoda Programmable Building Kit
OSOYOO Robotics Car Starter Kit, and 
ELEGOO Conqueror Robot Tank Kit 
These programming robot kits provide real-world, hands-on experiences for those eager to enter the world of robotics. They stimulate creativity, enhance problem-solving abilities, and foster technological proficiency.
Each comes with explicit instructions for building operational robots and easy-to-use platforms for programming.
These kits offer customization and expandability, pushing users to discover uncharted territories. They serve as educational resources, integrating STEM subject concepts and enhancing critical thinking, problem-solving, and teamwork skills. 
Whether used in classrooms or for individual learning, these kits are doorways to the world of robotics and coding, inspiring the upcoming generation of innovators and problem solvers.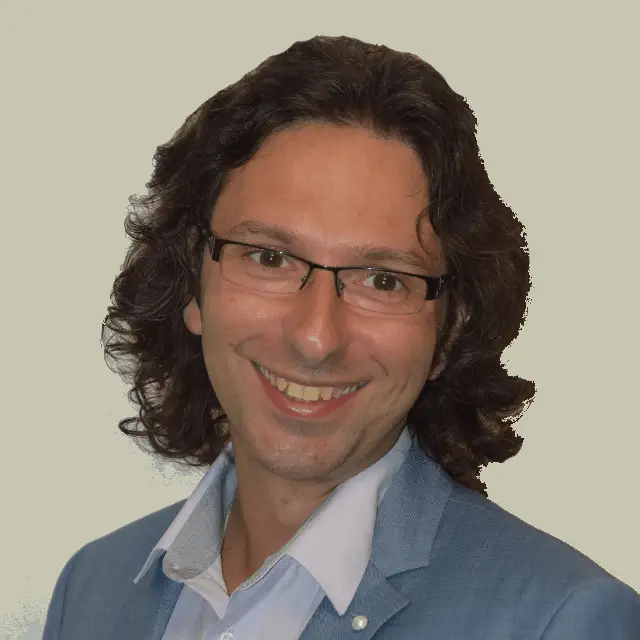 Claudio Sabato is an IT expert with over 15 years of professional experience in Python programming, Linux Systems Administration, Bash programming, and IT Systems Design.
With a Master's degree in Computer Science, he has a strong foundation in Software Engineering and a passion for Robotics with projects that include Raspberry Pi and Arduino platforms.