As parents, it's natural to want the best for our kids. Regarding educational toys and activities, we want something stimulating and challenging for their minds – one great option is Lego Mindstorms NXT! 
This programmable robotics building kit provides a valuable learning opportunity with its combination of software programming, electronics engineering, mechanical engineering, and mathematics all in one package. 
In this buyer's guide, you'll learn what makes Mindstorms so unique, and we'll explore what this groundbreaking product can offer its users and how it might fit into your lifestyle or needs.
Ready? Let's dive into the world of Lego Mindstorms NXT 2.0!
LEGO Mindstorms NXT 2.0 hit the market in 2006, providing the opportunity for builders and engineers to create and develop their robots. The well-known toy company, Lego, made the NXT 2.0, which has motors, sensors, and resistant plastic building blocks that can be used to put together robots quickly and easily.
NXT 2.0 also comes with software to program the robot's movements using graphical drag-and-drop programming as well as text-based scripts that give users the control they need to make their robot do what they want it to do.
It's an ideal choice for those who want to start building without having to learn complex command languages.
Because of its flexibility and durability, NXT 2.0 is popular among LEGO fans who want to build their dream robot. With its easy-to-use features and sturdy construction, it's no wonder that LEGO Mindstorms NXT 2.0 remains one of the most iconic robots of all time.
Features of LEGO Mindstorms NXT 2.0
LEGO Mindstorms NXT 2.0 offers many features to craft your own robot. Some of the most noteworthy features include the following:
32-bit Microprocessor
A 32-bit microprocessor is the powerhouse of LEGO Mindstorms NXT 2.0. Taking the speed, accuracy, and power of computing to a whole new level, NXT 2.0 uses this microprocessor to process over 200 Mbps full-duplex transfer rates and execute data faster than any other LEGO product has before.
This sophisticated processor can also feature eight simultaneous tasks, giving it an advantage over other robotic building blocks on the market. With more speed and efficiency, builders will find creative ways to use this advanced microprocessor.
Robot Construction Elements
This feature allows users to construct and customize robots that cater to their needs. The robot parts, connectors, and accessories are durable and easy to use, so anyone from tech beginners to experts can put together robots quickly and without much trouble.
Not to mention, hundreds of building elements are included in the box! The powerful technology in the programmable brick makes it easy to control the robots and start making them right away.
Advanced Programmable Microcontroller
LEGO Mindstorms has an advanced programmable microcontroller – a marvel of modern technology that lets users customize their robot through an easy-to-use graphical interface and programming blocks that are easy to get to.
The microcontroller contains more than twice the memory and five times as many I/O pins as other similar products, making it one of the most powerful microcontrollers on the market.
Four Robotic Sensors
LEGO Mindstorms NXT 2.0 includes four smart sensors that allow users to program movements, measure distances, and detect sound, light, or touch.
The ultrasonic sensor stops the robot when it detects an obstacle in its path, the light sensor tells it when a specific color has been seen, and the touch sensor lets you know when something has been touched.
Wireless Bluetooth and USB Connections
NXT 2.0 features Bluetooth and USB connections, allowing advanced users to extend their programming capabilities beyond the kit's standard instructions.
Setting up your wireless Bluetooth connection or plugging in through USB means you can access online parts libraries, tutorials, or additional programs. Plus, connecting with friends and family with LEGO Mindstorms kits is easier than ever, enabling collaborative building and programming.
Three Interactive Servo Motors
LEGO Mindstorms NXT 2.0 includes three interactive servo motors, giving you the ability to animate your robot and make it move in ways that were once impossible. You can program your robot to walk, talk, spin, or even dance with a few buttons!
Large Matrix Display
The Large Matrix Display is a revolutionary new way to keep track of your creative projects and stay involved with them in an interactive way. 
This feature allows you to create unique displays that move and animate, creating not just functionality but also a sense of emotion and greater engagement. 
Thanks to its intuitive design, it's pretty simple to set up, allowing you to stay informed on your projects' progress while adding a new level of creativity. 
Three Ways Color Sensor
The kit can detect black, white, and a range of bright and pastel colors with its three-way color sensor. This can help with color-coded programming tasks because it lets you make the LEGO Mindstorms NXT 2.0 react to certain colors or patterns.
Input and Output Ports, and a Speaker
The NXT 2.0 input, output, and speaker ports are another fantastic set of features. Users can find a range of possibilities, from its input and output ports to its speaker.
An input port controls the robot with sensors or push buttons by inputting information into the robot's memory. Likewise, the output port enables users to wirelessly transfer data from their NXT 2.0 robots to their computers.
The speaker is great for testing how your robot works and for playing sound files that help your robot do better.
These outstanding features make LEGO Mindstorms NXT 2.0 a revolutionary robotic kit and an outstanding choice for anyone looking to start building robots and get creative.
LEGO Mindstorms NXT 2.0 Microsoft Windows Requirements
To take advantage of the full programming and engineering potential of NXT 2.0, you must have the following:
Microsoft Windows operating system (OS) with either Windows XP or later installed
The computer should be equipped with at least 512 MB RAM
700MB of hard disk space for installation
A USB port for connection to the LEGO Mindstorms NXT 2.0
At least a 1GHz Intel Pentium processor
CD-ROM drive
XGA display (1024×768)
Compatible Bluetooth adapter
These requirements will ensure that your NXT 2.0 runs smoothly and at optimal performance, so you can get the most out of it!
Benefits of the LEGO Mindstorms NXT 2.0
Ease of Assembly
One of the most significant benefits of LEGO Mindstorms NXT 2.0 is its ease of assembly. It only takes approximately 30 minutes of assembly before you're up and running, allowing you to focus on bringing your ideas to life instead of fiddling around with pieces and instructions.
So if you're looking for a great way to express your creativity through robotics, look no further than the LEGO Mindstorms NXT 2.0, the easy-to-assemble choice that won't keep you from building something extraordinary!
Durable Design
The hardware and parts are all built with a focus on longevity, ensuring users get the most out of their purchase. The plastic used in the construction is high-grade, meant to take multiple bumps, bangs, and drops without breaking down or losing any of its efficacy.
It's an investment in cheerful, quality fun that will last as long as your kids would like it to – which means more time spent focusing on the fun rather than replacing batteries and parts.
Easy Programming Capabilities
LEGO Mindstorms NXT 2.0 is a great way to learn the basics of coding and robotics. It is easy to program, which adds to its appeal. It utilizes drag-and-drop block commands to automate program behavior, allowing users to program and debug quickly.
You no longer have to worry about making syntax errors – the graphical interface allows for simple coding and debugging. With both a text editor and a visual editor, programmers have more options making the system easy for people of all ages to use.
Any activity or task that can be solved with blocks of code can also be coded via LEGO Mindstorms NXT 2.0.
Educatability
LEGO Mindstorms NXT 2.0 is filled with features and abilities, but it's also highly intuitive. With its intuitive programming capabilities, kids can learn engineering concepts while they're having a blast building robotic projects.
Its library of example programs provides limitless potential for learning and exploration. From basic robotics to advanced artificial intelligence and engineering, NXT 2.0 offers something for everyone in terms of education.
Fun Filled
With the help of this unique system, users can construct various innovative machines and robots tailored to their interests.
Whether it's programming robotic vehicles or constructing complex structures, there's guaranteed to be something that kids and adults alike will walk away from with smiles on their faces.
Boost Problem-Solving Capabilities
LEGO Mindstorms NXT 2.0 helps to boost problem-solving and critical thinking skills, as users must think creatively and strategically to construct their robots and make them perform tasks correctly.
The kit encourages out-of-the-box thinking and allows users to explore new solutions to problems they might encounter while building their robots.
This critical skill is invaluable in helping to prepare kids for the future and help them become more confident decision-makers.
Enhances Creativity and Innovation
This kit gives its users a level of creativity and innovation that has never been seen before, making it possible for them to bring their ideas to life. This new set of programmable robots is made to be fun for people of all ages. It has easy-to-use software, colorful pieces, strong motors, and clear instructions.
Because it is flexible and easy to use, this new educational tool helps young people learn how to solve problems by building and programming a wide range of robots that can do anything.
In the end, this creative outlet gives anyone a unique way to learn about technology while getting their imaginations going again.
Encourages Socialization
This fun robotic building and programming platform lets children of all ages play, learn, create, and interact with each other through teams and socializing. 
Encouraging socialization opportunities when using this resource is excellent, as it helps teach essential skills for problem-solving, working collaboratively, generating new ideas, understanding how things work, and communication.
The creativity nurtured within this world of robot-building can help spark conversations beyond the technical blueprint of data and algorithms. All in all, it's a great way to get the younger generation out of their seats, off their smartphones, and make new connections with those around them.
Tips for How to Use LEGO Mindstorms NXT 2.0
Learn the basics of programming and robotics with the help of tutorial videos, manuals, and forums.
Get familiar with the software environment and its array of tools, from drag-and-drop coding to text editors.
Build your robot as a trial run for a project and test it out.
Brainstorm creative applications for your robot, such as building a machine that sorts items or creating a robotic arm for an industrial production line.
Program your robot to perform your chosen tasks, referring back to tutorials if necessary.
Experiment with different programming tools to refine your robot's performance.
Take the time to troubleshoot problems and ensure you understand why something isn't working as it should.
Share your robotic inventions with family, friends, and online communities – they may be able to offer fresh solutions.
Have fun, and keep learning! The possibilities are endless with LEGO Mindstorms NXT 2.0, so don't be afraid to explore new concepts and test out different combinations of components.
Wrapping Up
LEGO Mindstorms NXT 2.0 is a fantastic system that encourages creativity, socialization, and problem-solving skills in people of all ages.
With its easy-to-use programming capabilities, users can create a variety of robotic devices with endless possibilities.
Mindstorms NXT 2.0 is perfect for anyone who wants to explore the world of technology and robotics!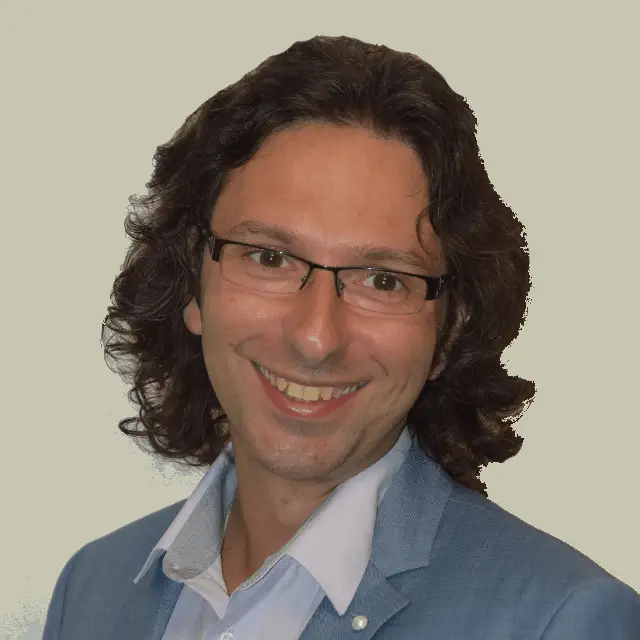 Claudio Sabato is an IT expert with over 15 years of professional experience in Python programming, Linux Systems Administration, Bash programming, and IT Systems Design.
With a Master's degree in Computer Science, he has a strong foundation in Software Engineering and a passion for Robotics with projects that include Raspberry Pi and Arduino platforms.