If you're looking for the best RetroPie console, you've come to the right place.
These RetroPie consoles are not just simple gadgets – they are an homage to an era,  a form of escapism, a walk through a memory lane, and a gift for your inner child. Whether you gift them to yourself or someone special, one thing is for sure – they will not become forgotten. 
Keep reading our comprehensive buying guide to the five best RetroPie consoles that you will love. 
Let's start our journey through time with this fully loaded Retro Gaming Console. This RetroPie console boasts more than 140,000 of your all-time favorite games. It also features over 50 consoles and comes ready to play with two wired controllers. 
You can plug it in and play right away. The case is clear and looks very luxurious. It gives off 2000s vibes and would be perfect for a '90s kid who still remembers the clear acrylic shell and LED light look. 
However, with more than 140,000 games available, this kit contains some of the oldest games out there like Space Invaders from 1970 or Super Mario from the 1980s. The best part about this kit is that everything you need is already included, so you can set it up straight away.   
This kit includes:
Raspberry Pi
Acrylic Case with the installed cooling fan
5V 3A power adapter with switch
HDMI Cable
2 x SNES-type controllers
Micro-SD card (comes installed into the device)
Installed heatsinks
Quick start guide
Online Retropie ManualOnline Support
Over 50 consoles
This kit is a bit expensive, however, it comes with everything you need and several games that may save you some money in the long run. 
Remember that the plugs are designed for use in the U.S. Outlets and voltage differ internationally and you may require an adapter or converter for use in your country.  
Another very well-rounded option is the Ultimate RetroPie Console kit. This kit is a 2022 upgraded version of an older kit and it comes with better controllers. The new controllers are more enjoyable to use, and they mimic the black controller for two hands that everyone had in their household at some point in time. 
They are pleasurable to use, with left and right rotating sticks in a circular shape. The direction pad and the rest of the buttons also give off a very authentic feel. 
The controllers are wired, so you can pair and use a variety of different wireless controllers with them. If you do decide to use wired cords, they are six feet long. It also supports both two and four players. 
The case is eye-catching, in a cobalt blue color. It features over 50 of your favorite consoles and more than 100,000 games.
Most of the consoles are complete, with every game ever created – SNES, Genesis, NES, Gameboy, Turbografx just to name a few. The graphics are not upscaled but true to the original, which gives it an authentic retro gaming experience
What stands out the most with this kit is the helpful customer service. This RetroPie console would be great for someone who is just starting in retro gaming and could use great customer support, even though a thorough online manual is provided with purchase as well. 
This kit includes:
50 retro consoles
Stylish case with powerful fan
5V 3A power adapter with a switch
HDMI cable
Two wired controllers
256GB class 10 micro SD card
Installed heatsinks
Quick guide
Online RetroPie manual
Online support
This kit gives off retro vibes with a light gray case similar to the PlayStation classic. The plastic looks sturdy and the whole kit has a great look!
It comes with two matching gray gamepad-type controllers with four colorful buttons that give a splash of color. 
The kit is on the pricier side, however, it does come with Raspberry Pi, Case, SD card, and everything needed to set up the Gamestation.
The user manual is very illustrative so this kit should be beginner friendly as well. This RetroPie console could be great for someone who is just trying out retro gaming and does not have special preferences. 
This kit comes with:
Raspberry Pi 4B
USB wired controllers
SD card with adapter
Retroflag PiStation case 
Installed fan
Installed heatsinks
HDMI cable
power supply with an on/off switch
flannel bag for storage
When it comes to this kit, you should know that it is designed with electrical plugs for use in the U.S. Make sure you have an adequate adapter if you don't have a U.S. outlet at home.  
This one is for enthusiasts who want to do everything from scratch or already have most of the retro gaming equipment at home. This is the most affordable option if the latter is the case. 
In case you already have Raspberry Pi, case, controllers, cables, and everything else needed for your video game station, this might be just for you. It's not going to break your bank and you will still get many all-time favorites like NES, SNES, Genesis, Game Boy, Atari, Arcade, and Mame. 
If you want a full game list you can contact their customer service which will provide you with one. The customer service is very active and responsive.
This kit includes:
A 64GB class 10 microSD card
User's manual 
This RetroPie console is small, wonderfully nostalgic, and works well for almost everything. If you already have Raspberry Pi, this kit has pretty much everything else you would need. The case is gray and sturdy, well-built, and easy to use. 
The fully assembled console looks classic and has that retro feel that retrogamers are looking for. The shape and light gray colors remind me of the original Nintendo system – boxy, minimalistic build, and well-designed. It gives off a classic look and feel. 
All you need to do is add your Raspberry Pi and do some simple setup – installation of the Raspberry Pi should not take too much effort and the instruction manual is available. 
It comes with two gray controllers, a good match for the case. The script for the power/reset buttons is a nice touch if a gamer is going for the traditional feel. However, if it's too much fuss for you, it is not needed for full use of the system, the buttons still function properly. 
This kit contains: 
Raspberry Pi 4 case specifically designed for Raspberry Pi 4 – not including Raspberry
SSD case – not including SSD
Micro HDMI to standard HDMI switch
Cooling fan with customized aluminum alloy specially designed for Raspberry Pi 4 
Thermal module
Heatsinks
Screwdriver
USB-wired game controllers
2G card kit
Flannel bag
Screws
Instruction manual
The electrical plugs are for use in the U.S. Outlets and voltage differ internationally and this product may require an adapter or converter for use in your destination.
More About RetroPie Consoles
RetroPie consoles are part of the trend starting in 2000 the trend of retro gaming began to rise. The term came from the online video game store RetroGames which launched in 1997 and specialized primarily in Sega and Nintendo Systems sales and repairs. 
Soon after that, an emulation website retrogames.com was founded. After that, the term slowly became synonymous with a special genre of gaming. It is also known as classic gaming or old-school gaming, a gaming experience with systems that are no longer available – either outmoded or discontinued. 
Although it is possible to play these outdated games on modern hardware, most retrogamers enjoy the experience of obsolete cases and controllers. The difference between retro gaming and modern gaming is unclear. 
Some take the pivotal point to be the shift from 2D games to 3D games. Others find that the modern gaming era coincides with the switch to digital audio-video output. Also, many more moments in gaming history could be taken into consideration. 
Either way, the stress is not on the formality but the feeling. It is not just the game, but the feeling of nostalgia preservation, and authenticity that propelled this very peculiar hobby with enthusiasts that come from all age groups. 
Older generations reminiscent of old days walk down memory lane, while younger generations are rediscovering lost treasure or finally getting a hold of a faint early childhood memory. 
This trend affected modern gaming production as well – with new games that are designed to give off a retro-style vibe. 
One of these retro styles is role-playing video games, where the player controls the actions of the video game character, table-top role-playing games, role-playing games with turn-based combat, games with pixelated art, or isometric camera perspective games. 
However, if you are looking for the most authentic experience, look no further than Retropie consoles. 
Retropie consoles not only have these types of games, but the user experience is much more fulfilling and comprehensive. Retropie console kits come with authentic cases, controllers, and the rest of the equipment. 
They are museum-like experiences and conceptual art. Retro gaming is as old as the gaming industry itself, and passionate players seem to romanticize most loved games after they are discontinued. 
However, the popularity of retro gaming grew with the popularity of the Internet. Emulation technology enabled users to run games that seemed long forgotten. 
What could have been the reason for the popularization of retro games?
Some gamers love them simply because of their aesthetics and looks, some games have big comebacks with trends and style cycles. 
Others are reaching for these relics of the past because of the sweeping nostalgia and certain gloominess. Some gamers swear in the authenticity and originality of the classics that they can't find in modern-day games. The simplicity of the older games is something that can feel soothing and comforting. 
Lastly, some people just like certain favorites for what they are and are enjoying going back to well-known and tried scenarios. RetroPie consoles have also become a substantial part of remix culture. 
Even in retro gaming, there are different subcultures. Vintage retrogaming involves collecting original hardware and games which can be very rare, expensive, and unreliable. 
Plug-and-play systems like RetroPie consoles have many advantages – they are accessible, easily set up, affordable, and have almost every game you could think of. With tens of thousands of games available, it's hard not to find something close to your heart. 
Museums worldwide also recognize the art of retro gaming. Apart from exhibitions, there are museums dedicated solely to retro gaming. A retro games arcade museum was founded in 2002 in Germany. In 2016, the first museum dedicated solely to the history of gaming was opened in Texas named The National Videogame Museum. 
Conclusion 
In a quest for a RetroPie console, you will find that they have been gaining popularity in recent years. They all have a beautiful retro feel to them and are a monument for times gone by. Our top choice would be the 2022 Ultimate RetroPie Raspberry Pi 4 Retro Kit. 
It is ready to play, and it has everything inside the kit, from Raspberry Pi to a variety of games, attractive cases, and great customer support. Another great option would be GeeekPi Raspberry Pi 4 4GB Kit, especially if you are a fan of the Retroflag case and gray-toned 90s aesthetic.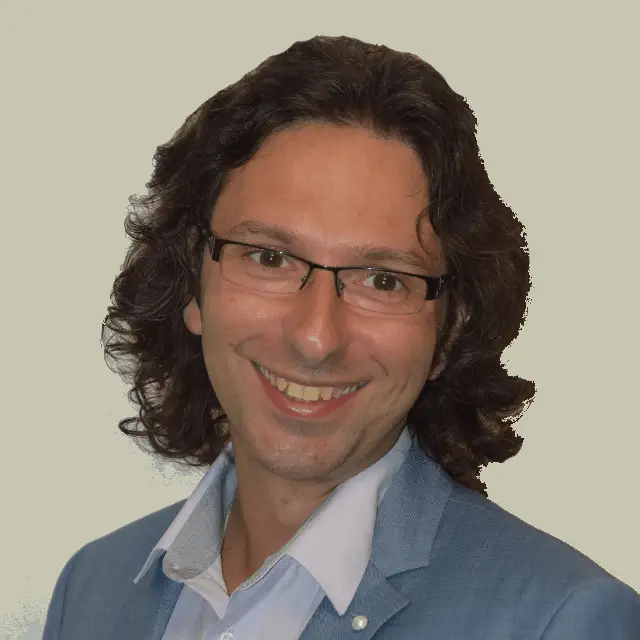 Claudio Sabato is an IT expert with over 15 years of professional experience in Python programming, Linux Systems Administration, Bash programming, and IT Systems Design.
With a Master's degree in Computer Science, he has a strong foundation in Software Engineering and a passion for Robotics with projects that include Raspberry Pi and Arduino platforms.