The Raspberry Pi Compute Module 4, affectionately known as the CM4, is the epitome of groundbreaking compact, low-cost computing. A compact cousin to the famed Raspberry Pi 4 Model B, this particular device offers a universe of possibilities in the realm of embedded systems.
While the basic Raspberry Pi 4 board is a compact computer in its own right, the Compute Module 4 takes the concept to a whole new level, offering the same power in a significantly more condensed form factor.
It's specifically tailored to fit into custom systems, empowering developers to integrate the prowess of Raspberry Pi 4 into their unique hardware designs.
The CM4 carries a more flexible form factor that lends itself to innovative applications, opening up avenues that were previously unexplored. 
Buying Guide for Raspberry Pi Compute Module 4
Understanding the Basics
Raspberry Pi Compute Module 4, or CM4, represents a departure from the form factor of the standard Raspberry Pi board. It's a System on Module (SoM) variant, which essentially means it's a single-board computer stripped down to the bare essentials: 
Processor
Memory
Peripheral interfaces
The CM4 carries an ARM-based Broadcom BCM2711 SoC. This is the same technology that powers the Raspberry Pi 4 Model B but with a quad-core Cortex-A72 architecture running at 1.5GHz.
It offers various configurations ranging from 1GB to 8GB LPDDR4-3200 SDRAM, and optional eMMC flash storage of up to 32GB. It also provides options for wireless connectivity with built-in Wi-Fi and Bluetooth.
A significant change from its predecessors introduces two high-speed, high-capacity interfaces: PCI Express (PCIe) and NVMe support. These pave the way for high-performance applications like AI computing, faster networking, or storage solutions.
If you don't know it already, Raspberry Pi is a formidable contender in the world of miniature computing, module 4, being the latest. It's a worthwhile consideration for developers, hobbyists, and even gamers.
Reasons to Buy a Raspberry Pi Compute Module 4
1. Versatility and Customization
The CM4's strength lies in its flexibility. It's not a one-size-fits-all product. Instead, it provides you the liberty to choose between different memory, storage, and connectivity options, aligning closely with your project requirements.
2. Powerful Performance and Advanced Connectivity
Backed by a quad-core Cortex-A72 SoC, the CM4 delivers superior performance. The novelty of PCIe and NVMe interfaces further opens the door for high-performance applications, reinforcing their capability to handle demanding tasks.
3. Ideal for Embedded Systems and IoT Projects
Given its compact form factor, the CM4 is perfect for integration into custom hardware designs, making it a go-to choice for creators working on embedded systems or IoT projects.
4. Robust Community and Value for Money
Purchasing a CM4 means you are joining an active, open-source community. It provides a wealth of learning resources and troubleshooting help. Combined with its affordable price tag, the CM4 delivers remarkable value. 
Honestly?
It makes it an excellent investment for both beginners and seasoned tech enthusiasts!
Factors to Consider When Buying a Raspberry Pi Compute Module 4
1. Determine Your Specific Needs
Firstly, it's crucial to define your project's requirements. Depending on your use case, you might need more processing power, more RAM, more storage, or better connectivity options. Understanding these needs will help you choose the right variant of the CM4.
2. Processor and Memory
The CM4 comes with different options for RAM, from 1GB to 8 GB. If your project involves running complex applications or multi-tasking, you should opt for more RAM.
3. Interfaces and Connectivity
The CM4 is equipped with various interfaces for connecting peripherals, like PCIe and NVMe. Check the compatibility of your existing equipment with these interfaces before making a purchase. 
Additionally, consider if you need the Wi-Fi and Bluetooth options, or if a wired ethernet connection will suffice.
4. Form Factor and Power Requirements
Given its compact size, the CM4 can fit into tight spaces. However, you should make sure that it meets your project's form factor and power requirements.
It should be able to operate efficiently within your intended environment without overheating.
Tips on How to Choose the Right Vendor
1. Vendor Reputation and Customer Reviews
When buying a CM4, consider the reputation of the vendor. Look at customer reviews and ratings to gauge the quality of their products and their customer service.
2. Pricing and Warranty
Compare the prices offered by different vendors. While affordability is important, it should not compromise quality.
Also, check for warranty provisions. A good warranty can be beneficial in case of any manufacturer defects or performance issues.
3. Customer Support and Return Policy
Good customer support is essential. Check if the vendor offers technical assistance, especially if you are a beginner.
Also, understand the return policy. If a product fails to meet your expectations or arrives damaged, you should be able to return it with minimal hassle.
4. Additional Accessories
Lastly, consider if the vendor offers any additional accessories with the CM4, like a development kit, rack mounts, or power supply, which could add value to your purchase.
Common Mistakes to Avoid When Purchasing a Raspberry Pi Compute Module 4
One common mistake when purchasing a Raspberry Pi Compute Module 4 is not thoroughly assessing your specific project requirements before making a purchase.
Each variant of the CM4 has different specifications, and choosing the wrong one could limit the functionality or performance of your project. 
Be sure to have a clear understanding of what you need, from processing power to storage and connectivity options.
Another frequent error is overlooking ‌power requirements. The CM4, with its increased capabilities, demands a higher power input than previous models. Guaranteeing that you have a compatible power supply is crucial.
Lastly, buyers often neglect to consider the vendor's reputation and support.
Choosing a vendor with solid customer service can be as important as the product itself. This is especially the case when you need technical assistance or encounter issues that require an exchange.
Additional Accessories You Might Need
As for additional accessories, the Compute Module 4 IO Board can be a worthy investment. It provides an easy way to power the CM4 and exposes all the interfaces offered by the module. 
You might also consider a cooling solution, like a heatsink or a fan, to maintain optimal performance under load. Plus, if your project involves wireless connectivity, you may need antennas for the onboard Wi-Fi and Bluetooth.
To make it easier on yourself, consider the full scope of your project when shopping for accessories.
4 Variants of Raspberry Pi Compute Module 4 Reviewed in Detail
Raspberry Pi Compute Module 4 (CM4) is a compact yet powerful offering. It's a variant that comes with 1GB of RAM and does not include an eMMC flash or Wi-Fi.
The CM4 is powered by an upgraded processor, the BCM2711 — a quad-core Cortex-A72 (ARM v8) 64-bit SoC. This makes for a significant performance boost over its predecessors, increasing its suitability for more demanding applications.
One of the standout features of this particular variant is the included aluminum-alloy passive heatsink. This addition aids in faster heat dissipation, keeping the device cool under heavy workloads and prolonging its durability.
Moreover, the product comes with two Board-to-Board connectors. This makes it easy to integrate the module into custom hardware designs. It offers the option for a fully certified radio module, the same one used on Pi4B.
This module supports either a PCB trace antenna or an external antenna, which can be quite beneficial for industrial applications.
Pros
The quad-core Cortex-A72 SoC offers powerful performance.
The included aluminum-alloy passive heatsink provides quick heat dissipation.
Two Board-to-Board connectors add convenience for custom hardware integrations.
Cons
The 1GB RAM might not be enough for projects demanding high memory.
The CM4 Raspberry Pi Compute Module 4 (CM4101016) with 1GB of RAM, 16GB of storage, and built-in Bluetooth/WiFi is a compact and versatile computing solution for embedded applications.
Its small form factor and powerful processor make it an attractive choice for various projects.
The Broadcom BCM2711 quad-core Cortex-A72 processor delivers excellent computing power. This extra boost ensures smooth multitasking and efficient handling of diverse computing tasks.
With 16GB of onboard eMMC storage, the CM4 provides plenty of space for operating systems, applications, and data storage. The MicroSD card slot allows for further storage expansion.
The best part is, that this one comes with Bluetooth/Wi-Fi connectivity.
Pros
Seamless wireless communication and connectivity options, make it suitable for IoT applications and remote control scenarios.
Comes with an included Blu-Ray component.
Cons
With 1GB of RAM, the CM4 may be a limitation for more resource-intensive applications.
The CM4's modular design requires a custom carrier board for integration, which may add complexity and additional development time for users, as compared to single-board solutions.
Bearing a rich assortment of features and impressive performance, this iteration of the Raspberry Pi Compute Module 4 proves itself as an excellent solution for a broad range of applications. 
It's powered by a Broadcom BCM2711 processor, with a quad-core Cortex-A72 design, running at 1.5GHz. Coupled with 4GB of RAM, this variant promises to handle diverse computational tasks with efficiency and power.
One notable characteristic of this version is its built-in storage. It includes a 16GB eMMC, offering ‌significant space for data retention and application installation. It also reduces the dependency on external storage.
On the connectivity front, the module delivers a flexible array of choices. It comes with Bluetooth 5.0 and integrated Gigabit Ethernet support.
These features provide a wide range of networking solutions to cater to different user needs.
Pros
With a weight of just 1.12 ounces, it is compact and lightweight, adding to its versatility.
The 16GB eMMC storage provides sufficient space for data and applications.
Cons
The variant does not come with a heatsink‌, requiring an additional purchase for optimal thermal management.
The CM4101016 Raspberry Pi Compute Module 4 is a well-rounded, high-performance choice for diverse applications. It houses the Broadcom BCM2711, a quad-core Cortex-A72 64-bit SoC clocked at 1.5GHz, ensuring the Compute Module 4 continues the tradition of robust computational capability.
The module's superior multimedia support is commendable. It caters to high-definition video applications with its H.265 (HEVC) decoding up to 4Kp60, and H.264 decoding up to 1080p60.
These specifications guarantee smooth video playback and adept encoding capabilities, a definite plus for multimedia projects.
In the realm of connectivity, the CM4101016 offers flexible options. The module is equipped with a wireless LAN, supporting both 2.4GHz and 5.0GHz IEEE 802.11b/g/n/ac, thereby offering robust and adaptable solutions for wireless networking.
The integration of Bluetooth 5.0 and BLE (Bluetooth Low Energy) furthers the device's connectivity prowess, enabling streamlined communication with a multitude of devices. 
Pros
Comes with 8GB RAM and 32 GB memory, making it the fastest and most efficient option storage-wise.
Superior video playback and encoding capabilities.
Bluetooth 5.0 and BLE for seamless device connectivity.
In a nod to user-specific requirements, it also provides the option to select between onboard and external antenna configurations.
Cons
To fully use the module, users may need to purchase additional accessories which will add to the overall cost.
May require additional cooling solutions for sustained high-performance use.
The Takeaway
Whether you're a seasoned developer or a beginner stepping into the world of single-board computers, the CM4 offers flexibility and power for a range of applications. 
This buying guide has explored its potential uses, key considerations, and top products on the market. The choice ultimately depends on your specific requirements, such as processing power, storage, and connectivity needs.
Investing in the right accessories and vendors can also elevate your experience. 
With careful consideration, the Raspberry Pi Compute Module 4 can prove to be an invaluable asset to your next project.
Related article: Discover another small version of Raspberry Pi in the Codefather guide about Raspberry Pi Zero 2 W.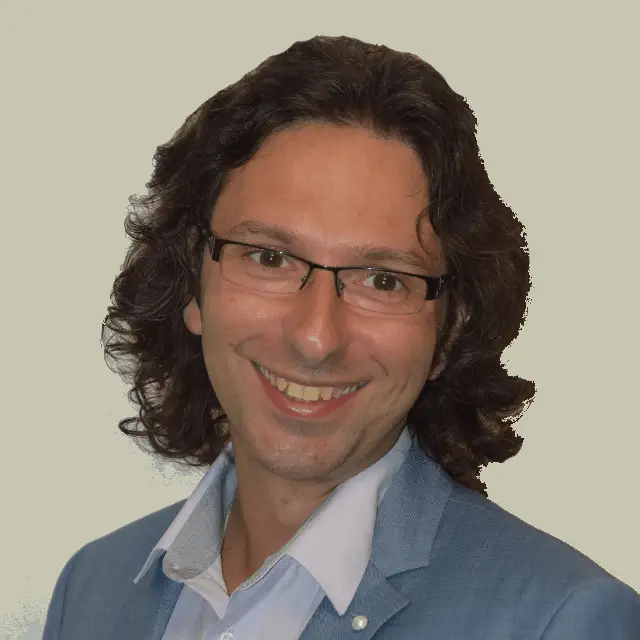 Claudio Sabato is an IT expert with over 15 years of professional experience in Python programming, Linux Systems Administration, Bash programming, and IT Systems Design.
With a Master's degree in Computer Science, he has a strong foundation in Software Engineering and a passion for Robotics with projects that include Raspberry Pi and Arduino platforms.