Are you looking for the perfect Raspberry Pi Cluster Case to house your powerful project? You've come to the right place!
In this blog post, we will go through all of the best Raspberry Pi Cluster Cases on the market, so that you can find one that is exactly suited for your needs.
We have looked at ease of use, durability, longevity, cooling performance, compatibility with components outside a cluster case environment, and more.
No matter what kind of project you are working on or what look and feel you want from your cluster case, there's something here for everyone.
Best Raspberry Pi Cluster Case: Our Top 5 Picks
The UCTRONICS Upgraded Complete Enclosure for Raspberry Pi Cluster is designed for Raspberry Pi 4B, 3B+/3B, and other B models, making it compatible with numerous projects.
The upgraded design is a standout feature of this case. The case supports Raspberry Pi official PoE+ HAT and UCTRONICS mini PoE HAT, letting you power fans while using the PoE HAT. The mounting brackets are now more stable with captive loose-off screws, providing a secure and sturdy setup.
The UCTRONICS cluster case can house four Raspberry Pis and four 2.5″ SSDs, making it perfect for making a desktop NAS or Pi Array. The front removable baseplates make it easy to access each node in the cluster. 
The enlarged front and back panel openings make it compatible with a wider range of switches, adding flexibility in setting up your network infrastructure. The holes for the SD card extension adapter provide front access to the SD cards.
The applications for this cluster case are extensive. It's the perfect solution for building a Pi Array, Pi NAS, Pi LAN lab, or any project that requires organizing Raspberry Pis in a manageable way.
You can use it to create a home media server and center, enabling you to stream and access your media files without any hassle. 
It also allows you to delve into the realm of distributed computing and deployment while setting up private servers for multiplayer games.
Things we like:
Versatile compatibility with Raspberry Pi 4B, 3B+/3B, and other B models
Ample space for housing four Raspberry Pis and four 2.5″ SSDs
Improved design allows for powering fans while using PoE HAT
Perfect for building Pi Array, Pi NAS, Pi LAN lab, and other manageable projects
Front removable baseplates provide convenient access to each node for maintenance
If you are considering a housing solution for your Raspberry Pi cluster, the UCTRONICS Upgraded Complete Enclosure may be just what you need. It's a feature-rich case that offers compatibility, convenience, and ‌improved design. 
Whether you are an enthusiast or a professional, this case provides a seamless and efficient solution for managing Raspberry Pis.
The GeeekPi Raspberry Pi Cluster Case provides high-end features and top-notch performance. Designed to safeguard Raspberry Pi clusters, Raspberry Pi NAS servers, Jetson Nanoclusters, and disk array clusters, this 4-layer stackable case offers superior shell protection and efficient cooling solutions.
One of the standout features is the 120mm RGB LED fan. Apart from being visually appealing, the fan provides exceptional heat dissipation. 
With its open design on three sides, along with well-spaced acrylic layers, it maximizes the airflow around each Raspberry Pi. Moreover, the fan generates a strong wind and reduces the temperature of each Raspberry Pi, ensuring optimal performance.
Installing the GeeekPi Cluster Case is remarkably straightforward and hassle-free. It allows mounting various components such as Raspberry Pi boards, 2.5-inch hard drives, 3.5-inch hard drives, and Jetson Nano.
Most importantly, the case is fully compatible with the latest Raspberry Pi 4 Model B, as well as Raspberry Pi 3B+/3B/2B/B+, providing convenient access to all ports including the GPIO port, HDMI port, USB port, and SD Card slot.
Things we like:
Stackable design for easy expansion
Excellent heat dissipation with a 120mm RGB LED fan
Simple installation process
Wide compatibility with Raspberry Pi boards and Jetson Nano
In summary, the GeeekPi Cluster Case is an excellent choice for a wide range of Raspberry Pi projects and setups, offering a perfect balance between compatibility, flexibility, protection, and performance.
The GeeekPi 6-Layers Raspberry Pi Cluster Case is built specifically for Raspberry Pi 4 Model B, Raspberry Pi 3 B+, and Raspberry Pi 3/2 Model B. It's an ideal, reliable enclosure for keeping your Raspberry Pi boards organized.
Among its outstanding features, this case has excellent compatibility with access to all ports and slots of the Raspberry Pi including the HDMI port, USB ports, SD card slot, GPIO port, and more. This improves connectivity and boosts convenience when in use.
The enclosure comes with heatsinks that greatly contribute to improved cooling. This guarantees optimal performance and prevents overheating, even during the most demanding tasks.
Designed with a stackable look, the case can house up to six Raspberry Pi boards. This makes it the perfect choice for projects that require multiple Raspberry Pi units, such as cluster computing or network applications.
All that you need to assemble the package is provided with the 6-layer acrylic cluster framework for Raspberry Pi, along with high-quality aluminum heatsinks for Raspberry Pi 4B and a combination of aluminum and copper heatsinks for Raspberry Pi 3B+. The screwdriver included ensures easy assembly.
Things we like:
Wide compatibility with various Raspberry Pi models
Access to all Raspberry Pi ports and slots
Includes heatsinks for better cooling
Stackable design for housing multiple Raspberry Pi boards
Easy assembly with included components
The GeeekPi 6-Layers Raspberry Pi Cluster Case is a practical and well-crafted option for safeguarding and managing several Raspberry Pi boards.
With its stackable design and heat sinks, it serves as an exceptional alternative for developing Raspberry Pi clusters or projects that entail multiple units. It's an ideal choice for hobbyists, students, or professionals looking for an efficient and user-friendly solution for their Raspberry Pi arrangement.
The GeeekPi's Raspberry Pi Cluster Case is designed to fit Raspberry Pi 4 Model B, Raspberry Pi 3 B+, and Raspberry Pi 3/2 Model B, giving access to all ports and slots effortlessly.
One of the stand-out features of this case is its superior cooling system that uses a combination of cooling fans and heatsinks for optimal heat dissipation during intensive tasks. Furthermore, the metal protective cover on top adds an extra shield for the cooling fan.
For projects that require multiple Raspberry Pi boards, the stackable design of this case allows up to four boards to be organized in a single enclosure. An instruction manual is included in the package to guide you through the assembly process.
Not only does the package come with the Raspberry Pi Cluster Case, but it also includes five acrylic plates, heatsinks, a screw set, a screwdriver, and a manual for hassle-free installation.
Things we like:
Wide compatibility with various Raspberry Pi models
Access to all Raspberry Pi ports and slots
Cooling fans and heatsinks included for efficient cooling
Stackable design for combining multiple Raspberry Pi boards
Comprehensive package with necessary components
The GeeekPi Raspberry Pi Cluster Case stands out as a testament to the brand's commitment to delivering exceptional products.
It comes with compatibility, an effective cooling system, a stackable design, and a comprehensive package.
It's also a reliable and convenient solution for organizing and protecting numerous Raspberry Pi boards.
The C4Labs Cloudlet CASE offers an outstanding cluster case solution for Raspberry Pi and other single-board computers. This rugged and stylish case stands out for its numerous features. 
Notably, it can house up to eight Raspberry Pi boards or other compatible computers, as well as 2.5″ hard drives. Its plates click into place for easy removal without bolts and are made with double-thick acrylic for added durability and protection.
What sets the Cloudlet CASE apart is its flexible modular design that allows multiple cases to be bolted together, facilitating easy expansion and customization. Whether you prefer a vertical or horizontal configuration, this case can be tailored to suit your needs.
The case is also compatible with most 8-port switches and comes with built-in fans for optimal cooling. These fans can be mounted internally or externally to provide smooth airflow and maintain optimal operating temperatures for your boards.
Made with care in Tacoma, WA, USA, the Cloudlet CASE epitomizes quality and reliability. Every detail has been thoughtfully designed and crafted to ensure a premium cluster case experience.
Note that using a PoE Hat may cover the GPIO pins, and some 8-port PoE switches may slightly overhang, as illustrated in the provided picture.
Things we like:
Accommodates up to eight Raspberry Pi or other single-board computers
Sturdy construction with double-thick acrylic for durability
Modular design allows for easy expansion and customization
Includes fans for improved cooling performance
Crafted with care in the USA
Looking for a durable and customizable cluster case solution?
Look no further than the C4Labs Cloudlet CASE.
With its modular design, attention to detail, and compatibility with Raspberry Pi and other single-board computer clusters, the Cloudlet CASE stands apart as a top-tier option for keeping your devices organized and protected.
What Is a Raspberry Pi Cluster Case?
A Raspberry Pi cluster case is designed specifically to accommodate multiple Raspberry Pi boards in an efficient and organized manner. This allows users to build clusters of Raspberry Pi computers as a single, unified system. 
Plus, a cluster case like this can tackle complex computing tasks requiring substantial processing power or distributed computing capabilities. Such examples include scientific simulations, data analysis, and web hosting.
The case offers several features to support a Raspberry Pi cluster's efficient functioning, including:
Bays to hold each Raspberry Pi board securely
Slots for additional components such as hard drives, witches, or cooling fans
Optimized airflow and heat dissipation to prevent overheating and ensure boards remain within safe temperature limits.
A Raspberry Pi cluster case also supports the connectivity needs of Raspberry Pi boards and enables seamless integration of peripherals such as USB devices, HDMI displays, network cables, and power sources.
Users can create a powerful and scalable computing environment ideal for diverse applications.
For example, it can handle educational projects, research initiatives, or home automation systems.
FAQ
What's the point of a Raspberry Pi cluster?
Raspberry Pi cluster is a combination of multiple Raspberry Pi boards that creates a unified system, unlocking increased processing power and parallel computing capabilities for tasks like data analysis, simulations, and much more.
What to look for in a Raspberry Pi cluster case?
To get the most out of your Raspberry Pi cluster case, there are some factors you should take into account. Consider matching your Raspberry Pi model, size, ventilation, maintenance, and additional features like expansion capability or cable management.
Can I use different models of Raspberry Pi in a cluster?
Yes, different models can be used when the mounting hole pattern and port configuration of the cluster support them. This allows secure installation and connection of the boards.
Best Raspberry Pi Cluster Case Brands
UCTRONICS
UCTRONICS operates as an online supplier from the city of Nanjing, China. The company specializes in the design, manufacture, and sale of electronic components and tools, ideal for your projects.
GeeekPi
GeeekPi specializes in creating and manufacturing a wide range of electronics products, including LCDs, cases, heatsinks, and accessories for Raspberry Pi users who enjoy DIY projects.
C4Labs
Looking for quality RPG gear, board game supplies, microcomputer cases, or other tech gear? Look no further than C4Labs, where you'll find an unparalleled selection!
Final Thoughts
To build a powerful and efficient computing system, it's vital to choose the best Raspberry Pi cluster case. You can make an informed decision by assessing factors such as compatibility, number of nodes, cooling options, accessibility, and additional features.
By doing so, you'll have the protection, organization, and scalability you need for your cluster.
So whether you're exploring parallel processing, tackling complicated tasks, or delving into distributed computing, check out our list of the top 5 Raspberry Pi cluster cases on the market today!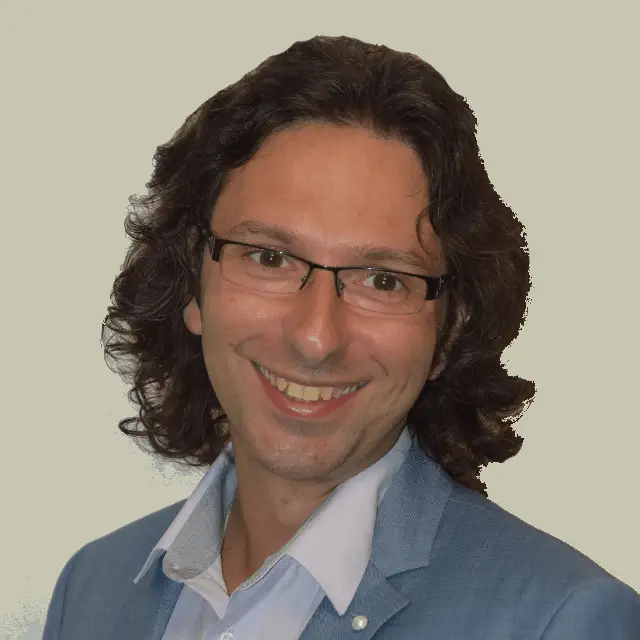 Claudio Sabato is an IT expert with over 15 years of professional experience in Python programming, Linux Systems Administration, Bash programming, and IT Systems Design.
With a Master's degree in Computer Science, he has a strong foundation in Software Engineering and a passion for Robotics with projects that include Raspberry Pi and Arduino platforms.