Raspberry Pi 4 Model B-8GB is the latest product in the popular Raspberry Pi range of computers. Raspberry Pi has long been considered the best option for low-cost single-board computing. It is used to power various products, including robots, smart home gadgets, and digital kiosks. 
The Raspberry Pi 4 (8GB) model was released not too long ago. It has a memory capacity for serious desktop computing, productivity, and database hosting. 
When it was released in 2019, the Raspberry Pi 4 took the platform to a new level, by providing performance that was good enough to use as a desktop PC, in addition to the capability to produce 4K video at 60 Hz or power dual displays.
The Intent of the Raspberry Pi 4 B 8GB Model
The Raspberry Pi 4 aims to be a functional personal computer that anybody can use for various tasks – including browsing the internet, performing light productivity work, and even playing games at an elementary level.
This unit is the most advanced model of Raspberry Pi, the most advanced single-board computer, and one of the best values you can find in the technology industry. 
The Raspberry Pi 4 can function as a desktop computer when necessary – although most adult users do not intend to replace their existing personal computers with one.
What will you Require Before using your Raspberry Pi 4 B 8GB?
SD Card
We advise using an 8GB class 4 SD card, preferably one that already has NOOBS installed on it. You can either purchase a card that already has NOOBS installed on it or download it for free from their downloads website.
Cables for the Display and the Connectivity
As a display for the Pi, any monitor or TV that is HDMI or DVI compatible should work. Use a device with an HDMI input for the best possible results. Additional connectors are available for use with older devices. 
To connect to the internet, you need a regular Ethernet cable. The Waveshare model comes with a powerful processor and quick networking support.
The Mouse and the Keyboard
Your Pi is compatible with any standard USB keyboard and mouse setup you prefer.
A Source of Power
To provide electricity to your Raspberry Pi, you will need a 5V micro USB power supply. If the power supply does not give at least 5V, your unit will react unpredictably.
Internet Connection
Connecting your Raspberry Pi to the internet, either through an Ethernet connection or a WiFi adapter, is something we highly recommend. Doing so will allow you to install software updates and download new programs.
Headphones
Your Raspberry Pi is compatible with headphones and earbuds with a 3.5mm jack.
Connecting Your Raspberry Pi 4 B 8GB
Make sure you have all the necessary components before attempting to connect anything to your Raspberry Pi. These components are listed above. Then, make sure you follow these directions:
To get started, insert your microSD card into the Raspberry Pi's SD card slot, which you can only do in one direction.
The next step is to connect your USB mouse and keyboard to the Raspberry Pi by inserting them into their respective USB slots.
Check whether your computer screen or television is turned on and whether you have the appropriate input selected (e.g., DVI, HDMI 1, etc.).
After that, connect the Raspberry Pi to your monitor or TV using the HDMI wire.
Next, you will need to attach an Ethernet cable to the Ethernet connector next to the USB ports. If you do not plan to connect the Raspberry Pi to the internet, you can skip this step.
After you have checked that all of the necessary wires and the SD card have been inserted, connect the micro USB power supply. Your Raspberry Pi will power on and begin the boot process after performing this move.
If you have never used your Raspberry Pi and the NOOBS SD card before, you will need to choose an operating system and set it up. To complete this task successfully, refer to the NOOBS handbook.
Features and Technical Specifications
| | |
| --- | --- |
| SOC | BCM2711B0 |
| CPU | ARM Cortex-A27 Quad-Core 1.5 GHz |
| GPU | Broadcom VideoCore IV @500MHz |
| RAM | 8GB |
| USB | 2x USB 2.0 + 2x USB 3.0 |
| HDMI | Mini HDMI |
| Bluetooth | Bluetooth 5.0 |
| WiFi | 802.11 b/g/n/ac 2.4GHz/5GHz dual band |
| Ethernet | 1000Mpbs |
| PoE | Yes |
| Power Input | USB Type-C (5V 3A) |
| Dimensions | 85 x 56 x17 mm |
Software for the Raspberry Pi 4 B 8GB Model
If you use Raspbian Buster on your Raspberry Pi 4, you will have access to a conventional desktop interface, albeit a fundamental Linux-based one. 
A collection of instructional applications that teach programming and offer tools for tailoring the Pi to your unique projects are included in the original installation package. This also comes with a suite of applications that provides you with basic internet browsing and productivity capabilities. 
The initial installation kit also consists of applications that give you essential productivity and basic web surfing tools.
This includes helpful productivity tools such as Chromium and LibreOffice, which provide open-source options to the Microsoft Office suite. This suite consists of a word processor, spreadsheet, presentation program, drawing program, database manager, and an equation editor for mathematics and science. 
This also includes the Chrome web browser developed by Google.
There are tools available for creating and playing games in Python. A Sonic Pi tool enables users to create their music, and there is even a version of Minecraft. 
Raspbian comes pre-installed with educational applications, providing you with access to free resources for mastering programming languages such as Python, Scratch, and Java.
Kits, Expansions, and Projects Based on the Raspberry Pi 4 B 8GB
The Raspberry Pi 4 is the most powerful version of the best tinkering PC currently available. This is due to the Pi 4's small size, meager price, and ultra-flexible design factor. But what exactly are some of the applications for it?
As a member of the Raspberry Pi family, the Pi 4 has an ecosystem of accessories available for it. 
It also has a rich community of enthusiasts and makers who have used the Pi for various projects and are frequently willing to offer assistance and answer questions through the numerous Pi-centric forums and communities you can find online.
This ecosystem consists of various add-ons for the Raspberry Pi that you may connect via its numerous ports and GPIO pins. 
These expansions, which may be referred to as hats, bonnets, or shields – depending on the particular design and connectivity of the add-on – render the Raspberry Pi 4 (and other models of the Pi) significantly more versatile than the typical personal computer.
Because the Raspberry Pi 4 employs a nearly identical GPIO pin configuration, most of the hats that were compatible with earlier iterations of the Raspberry Pi will still be functional with the Pi 4.
This GeeekPi starter kit comes with everything you need to start with Raspberry Pi.
Safety Instructions
Please take note of the following to prevent any problems or damage to this product:
During operation, you should not expose the device to water or moisture, nor you should place it on a conductive surface.
Do not subject it to any source of heat – the Raspberry Pi B was developed for dependable functioning at temperatures typical of a room's ambient temperature.
When handling, exercise caution to prevent any damage, either mechanical or electrical, to the printed circuit board and its connectors.
To reduce the likelihood of electrostatic discharge, you should avoid touching the printed circuit board while it is powered on, and instead, only handle it by its edges.
Warnings
Any external power supply used with the Raspberry Pi 4 Model B must comply with relevant regulations and standards applicable in the country in which it is intended to be used. 
You should only connect this product to an external power supply with a rating of 5V/3A DC or 5.1V/ 3A DC.
When using this product, ensure that you are in an area with adequate ventilation, and if you are going to use it inside of a case, make sure that the case is not covered.
When in use, you must position this product on a non-conductive surface that is stable and flat, and it must not come into touch with any conducting objects.
The connecting of unsuitable devices to the GPIO connection can affect compliance, which may, in turn, result in damage to the equipment and render the warranty null and void.
To guarantee that the safety and performance criteria for this product are met, any peripherals used with it should comply with the relevant regulations for the country in which they are used and should be marked accordingly. 
When used with the Raspberry Pi, these items include but are not limited to keyboards, displays, and mice.
When connecting peripherals that do not include the cable or connector, the cable or connector must give appropriate insulation and operation to meet the applicable performance and safety criteria.
What we Like
Almost as powerful as most full-size laptops or desktop computers
USB 3 Ports
Ability to output 4K video at 60 Hz
Dual-monitor support
What We Don't Like
It runs hot
Good streaming video requires a hack
Cannot use cases for older models of the Raspberry Pi
Possible compatibility difficulties with specific power cables using the USB Type-C standard
Compatibility of software might be hit or miss
FAQ
Is the Raspberry Pi 4 Capable of Serving as a Personal Computer?
The Raspberry Pi 4 aims to be a functional personal computer that anybody can use for various tasks, including browsing the internet, performing light productivity work, and even playing games at an elementary level.
Compared to a new computer powered by an SSD, the system's performance was noticeably slower when opening apps and tabs from a microSD card. 
On the other hand, you can circumvent that issue by connecting an external SSD to the Raspberry Pi 4 computer.
How Straightforward and Quick is it to use Raspberry Pi 4 as a Web Server?
One of the most widespread applications for the Raspberry Pi computer is a web server, which you can install in a matter of minutes.
When put through the Phoronix Apache Test, the Raspberry Pi 4 can process 3,983 requests per second, whereas the Pi 3 B+ can only manage 2,850. 
This represents an improvement of forty percent, which indicates that you will be able to send more extensive web pages or serve a more significant number of visitors simultaneously without experiencing any lag.
Is it even Possible to Play Retro Games on a Raspberry Pi 4?
Emulation of video games is consistently one of the most common uses for Raspberry Pi hardware, and the Pi 4 is no exception. 
The most popular emulator platform, RetroPie, did not provide official support for the Raspberry Pi 4 for an entire year and a half after it was first released. 
However, owners of a Raspberry Pi 4 now can use either RetroPie or Lakka. In many cases, the interface and extensive support offered by RetroPie are preferable.
You may play games from various classic systems using an emulator, from the first arcade games to those on classic consoles like the Sega Genesis and Nintendo 64. 
Emulating more taxing games, such as the Nintendo 64 game GoldenEye 007, should be easier on the Raspberry Pi 4, thanks to its more powerful processor.
Download the disk image for the Raspberry Pi 4 and then use Etcher to write it to a microSD card. This will allow you to install Retropie.
After that, start the computer and proceed as directed.
Wrap Up
If you don't already have a Raspberry Pi 4, you should get one because it is an essential part of any computing toolkit. 
The Raspberry Pi 4 can function as a learning computer for children, a media center, a web server, a game emulation machine, the brains of a robot, or an Internet of Things device. 
It paves the way for a vast array of opportunities that can help improve your life while providing you with a great deal of fun.
Related article: would you like to learn more about the world of Raspberry Pi? Have a look at this Codefather article about Raspberry Pi Zero.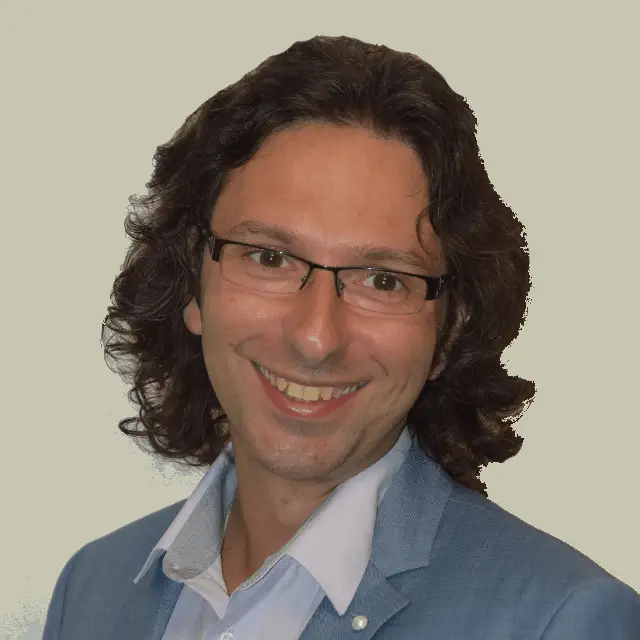 Claudio Sabato is an IT expert with over 15 years of professional experience in Python programming, Linux Systems Administration, Bash programming, and IT Systems Design.
With a Master's degree in Computer Science, he has a strong foundation in Software Engineering and a passion for Robotics with projects that include Raspberry Pi and Arduino platforms.