When it comes to Raspberry Pi cases, the vast and varied options make it challenging to find the perfect fit for your needs.
Whether you are a coding enthusiast, a DIY hobbyist, or a professional developer, a well-designed case is crucial for protecting and enhancing the functionality of your Raspberry Pi. 
In this article, we'll explore the best Raspberry Pi cases available on the market, equipping you with the knowledge you need to choose the ideal case that combines style, functionality, and reliability for your Raspberry Pi.
Best Raspberry Pi Cases Reviewed
With a wide array of options available, we have taken the time to review and compile a list of the best Raspberry Pi cases on the market.
Whether you prioritize sleek design, robust protection, efficient cooling, or easy access to ports, our comprehensive reviews will help you make an informed decision.
The ElectroCookie Raspberry Pi 4 Case is a miniature case designed specifically for the Raspberry Pi 4B (incompatible with Pi 3). This case showcases a sleek and stylish design, with a transparent dark gray acrylic cover and a smooth matte black aluminum body. 
It incorporates an efficient CPU cooling system that comprises a robust 4000 rpm fan and a generously sized heatsink, ensuring optimal temperature regulation for your Raspberry Pi. 
Personalization is taken to the next level with the adjustable brightness and color-changing features of the RGB mood light.
Additionally, the case is equipped with a low-noise cooling fan, operating at a mere 17 dBA, creating a serene work environment.
Things We Like:
Stylish miniature desktop-style case with transparent acrylic cover.
Effective CPU cooling system with a powerful 4000 rpm fan and a large heatsink.
RGB mood lighting with adjustable brightness.
Low noise 17dBA cooling fan for a quiet work environment.
The Raspberry Pi 4 Case is best suited for individuals who want to enhance and protect their Raspberry Pi 4B.
Whether using your Raspberry Pi 4B for industrial machinery monitoring, laboratory data monitoring, security monitoring, or home online learning, this case provides the necessary protection and temperature management to ensure optimal performance. 
The Argon ONE M.2 Aluminum Case for Raspberry Pi 4 takes your Raspberry Pi 4 case to new heights with its included M.2 SATA Expansion Board. Experience the full potential of your Raspberry Pi 4 SSD with the compatibility to connect any M.2 SATA SSD B+M Key or B-Key. 
This powerful case is designed for long-lasting performance, featuring passive cooling with an aluminum case and integrated heatsink and active cooling with a PWM 30mm fan.
Easy access to two full-sized HDMI ports and open GPIO pins allows you to work efficiently with reduced cable clutter. 
Things We Like:
Included M.2 SATA Expansion Board for enhanced storage capabilities.
Neat cable management system and easy access to HDMI ports and GPIO pins.
Built-in safe shutdown power button for data protection.
Durable aluminum case for protection and improved longevity.
Integrated IR receiver for seamless control (Argon IR Remote sold separately).
The Argon ONE M.2 Aluminum Case is best for maximizing the performance, protection, and storage capabilities of a Raspberry Pi 4.
Whether you're working on intensive projects, multimedia applications, or gaming, this case provides efficient cooling, easy access to ports, and the convenience of an M.2 SATA Expansion Board. 
The iUniker Raspberry Pi 4 Case is designed to provide optimal cooling and easy access to all ports of your Raspberry Pi 4 Model B. Equipped with a 40mm fan, this case ensures that your Pi board stays cool during operation while allowing you to monitor its running status at any time. 
With precise design and ample space, you can conveniently access all ports without uninstallation. The advanced cooling system includes a high-performance heatsink that efficiently dissipates heat from the Pi 4 B GPU, CPU, and RAM. 
Things We Like:
Integrated 40mm fan for efficient cooling.
Easy access to all ports without the need for uninstallation.
High-quality ABS material for protection against scratches and damage.
Improved heat-conducting stickers with higher thermal conductivity.
Large 4010 Cooling Fan for rapid temperature reduction.
The iUniker Raspberry Pi 4 Case is ideal for individuals seeking efficient cooling and convenient access to all Raspberry Pi 4 Model B ports.
Its advanced cooling system and integrated fan effectively dissipate heat for optimal performance. 
This GeeekPi Raspberry Pi Case has an ICE Tower Cooler CPU cooling fan, perfect for dealing with heat dissipation. This case is extremely easy to set up and comes with everything you need, including the hardware, the required tools, and even the mount.
The product also comes with eye-popping backlights, featuring a blue light with the fan and multi-colored lighting for the tower. Coming in at a great price, this case is a great fit for any setup.
Things We Like:
Reliable performance – rarely does the processor overheat
Looks great in any setup
Comes with both the ICE Tower cooler and the standard cooler
The fans are pretty quiet
All of the hardware and tools are included
The GeeekPi Raspberry Pi Case is a reliable case that is bundled with an excellent cooling fan. No need to worry about your Raspberry Pi overheating when you pair it with this awesome case/cooling combo!
The Raspberry Pi 4 Case in Red/White is compact and stylish and made specifically for Raspberry Pi 4. The convenient design and easy usability provide a protective enclosure for your Raspberry Pi board. 
The most significant features are the fastest processor, larger and faster RAM, a 1.5 GHz Broadcom GPU and CPU, dual micro HDMI ports, an extra pair of USB 3 ports, and support for 4K output. 
Things we Like:
Compact and stylish design.
Convenient and easy to use.
Protects Raspberry Pi 4 board.
Lightweight and portable.
Compatible with Raspberry Pi 4.
This is an excellent choice for Raspberry Pi 4 users who prioritize convenience and portability.
The case protects your board from scratches and other damage and offers a user-friendly experience. 
Things to Consider Before Buying a Raspberry Pi Case
When it comes to choosing the best Raspberry Pi case for you, there are several factors to consider to ensure that it meets your needs. 
Here are the top five factors to consider before buying a Raspberry Pi case:
Compatibility with Raspberry Pi Models
Before purchasing a case, ensure it is compatible with your Raspberry Pi model. Each Raspberry Pi model has different dimensions and port arrangements.
Review compatibility to ensure a proper fit and access to all necessary ports and connectors.
Price and Budget
While some cases can be more expensive than the Raspberry Pi, affordable options offer the needed features.
Strike a balance between cost and functionality, ensuring the case meets your requirements without stretching your budget.
Aesthetics and functional cooling capabilities may come at an additional cost, so weigh your priorities accordingly.
Cooling Mechanism
There are two primary options:
passive cooling (such as heat sinks)
active cooling (such as fans)
Active cooling is generally more effective at reducing temperatures but consumes more energy and may be unnecessary for less CPU-intensive tasks. 
Passive cooling provides a quieter operation and requires no additional power. Evaluate your usage requirements and choose a cooling mechanism that suits your needs.
Durability and Protection
Consider the materials used in the case's construction, such as aluminum or high-quality plastic, which provide better protection. Aluminum cases, while robust, may impact wireless connectivity. 
If you plan to use your Raspberry Pi in challenging environments or outdoor projects, prioritize an issue that can withstand rough conditions, including rain, heat, dust, and potential scratches.
Access to Ports and Expansion
Evaluate the case's design to ensure it provides easy access to the ports and connectors on your Raspberry Pi. A high-quality case will protect your Pi while allowing for convenient connectivity of peripherals, such as USB devices, keyboards, and mice.
Additionally, consider the availability of the 40-pin GPIO header for connecting electronic circuits and add-on boards. 
FAQ
What are the best Raspberry Pi models to consider?
The Raspberry Pi 4 is the top choice for most users due to its power and versatility. The Raspberry Pi Zero W is suitable for those seeking a large-capacity SD card.
The Raspberry Pi 2 offers an excellent performance-to-price ratio. Whether you're a beginner or an experienced user, these models provide a range of features and capabilities to suit your needs. 
How many Raspberry Pi models are there?
Raspberry Pi provides a diverse range of models to suit different requirements. These include the Raspberry Pi A, the more robust Raspberry Pi B, and the compact Raspberry Pi Zero. 
Furthermore, the Raspberry Pi 400 integrates a Raspberry Pi 4B into a keyboard, while the Raspberry Pi Compute Module is specifically designed for industrial applications.
With this array of models, Raspberry Pi offers versatility, catering to various needs and applications. 
What projects can you do with Raspberry Pi?
The Raspberry Pi offers many project possibilities due to its small size, low power consumption, and Linux operating system.
It can be used as a media center, retro gaming device, network monitor, print server, and even taken into space, as demonstrated by its presence on the International Space Station. 
The Raspberry Pi's versatility and flexibility, comparable to a credit card-sized computer, make it an ideal choice for various projects, whether you're a beginner or an experienced hobbyist. 
Best Raspberry Pi Case Brands
When it comes to finding the best Raspberry Pi case, the brand behind the product plays a significant role in determining its quality, design, and functionality. 
Here are some of the leading Raspberry Pi case brands that have gained recognition for their innovative and reliable products:
Raspberry Pi
Raspberry Pi is a popular single-board computer brand. Raspberry Pi Foundation develops small single-board computers (SBCs) in collaboration with Broadcom in the UK. Originally designed to promote basic computer science education in schools, Raspberry Pi has become popular among enthusiasts, hobbyists, and professionals.
iUniker
iUniker is a dedicated team based in China that focuses on designing and manufacturing Raspberry Pi products. Their product range includes fans, cases, screens, power supplies, and more. With a strong emphasis on catering to the maker community, iUniker provides high-quality products for Raspberry Pi and Arduino enthusiasts. 
Argon Forty
Argon Forty is a distributor and manufacturer of innovative technology-based consumer electronics products. Located in Hong Kong, Argon Forty has served the Raspberry Pi community since its founding in November 2016. They specialize in creating top-quality Raspberry Pi cases and other accessories. 
ElectroCookie
ElectroCookie is a prominent brand in the single-board computer industry, offering its customers a diverse range of products. Their offerings include single-board computers, black computer cases, and prototyping boards. If you are searching for high-quality single-board computers and related accessories, ElectroCookie is a brand worth considering. 
Wrap Up
The top pick for the best Raspberry Pi case is the ElectroCookie Raspberry Pi 4 Case. Its sleek design, featuring a miniature desktop-style aluminum body and a transparent acrylic cover, offers both style and functionality. 
If the ElectroCookie case exceeds your budget, the iUniker Raspberry Pi 4 Case is an excellent alternative. It boasts an integrated 40mm fan for efficient cooling and provides easy access to all ports without uninstallation. 
By carefully evaluating factors like compatibility, price, cooling mechanism, durability, and port accessibility, you can find the perfect case that meets your needs.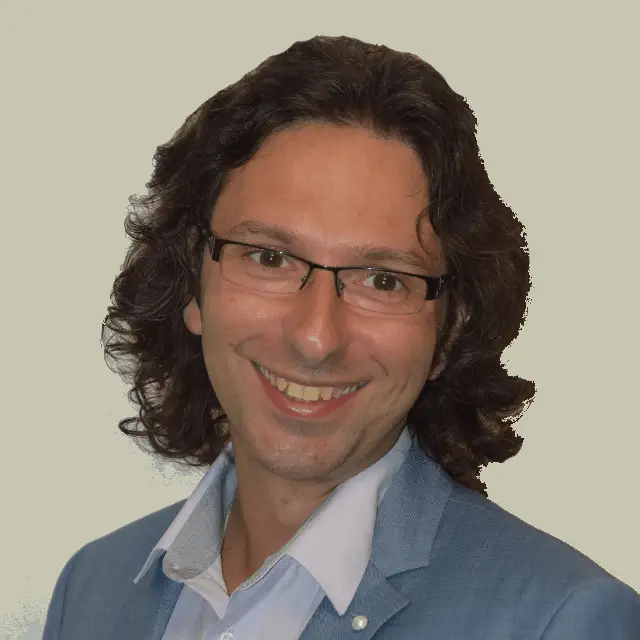 Claudio Sabato is an IT expert with over 15 years of professional experience in Python programming, Linux Systems Administration, Bash programming, and IT Systems Design.
With a Master's degree in Computer Science, he has a strong foundation in Software Engineering and a passion for Robotics with projects that include Raspberry Pi and Arduino platforms.