Single-board computers have been popular for quite a while. Many companies have tried making such computers, from ASUS to the world-renowned Raspberry Pi.
These computers have various uses and can be installed in home theaters, gaming consoles, IoT devices, and NAS devices.
If you are in the market for a new single-board computer, you may not be aware that there is a new company that creates computers that are even better than the Raspberry Pi.
Built like competitor computers, even copying the name in a sense, the Banana Pi has a stellar reputation for being versatile, well-built, and quite affordable.
Banana Pi is the invention of a Chinese-based company named Shenzhen SINOVOIP. Its open-source hardware boards have created quite the buzz, with many companies now copying their style to create more Banana Pi computers.
In this review, we will look into the top 5 Banana Pi single-board computers to help you see which computers are worth your money. If you want to learn more on the topic, stick around for the rest of the guide!
Top 5 Banana Pi Single Board Computers: Reviews
When looking into all available open-source hardware platforms, it could be challenging to choose only one. There are many things to consider, but there are also many companies to look into.
If you are new to single-board computers, we want to help you make a better, more educated decision by telling you more about your purchase options.
For this guide, we have selected the top 5 Banana Pi single-board computers available on the market.
Here is a bit of information about them and their capabilities:
One of our favorite Banana Pi boards is the Raspberry Pi Banana Pi M1 model. This is a highly competent single-board computer with a configuration you will not find on many computers. It comes with an A20 ARM Cortex-A7 Dual-Core CPU and an ARM Mali 400MP2 GPU that you can use together with OpenGL ES 2.0/1.1.
True to the Banana Pi configuration, the memory on this computer is better than on most Raspberry Pi computers. So, you will find a 2.5 SATA disk that you can pair with an SD or MMC card with up to 2T of storage. Additionally, there is 1GB DDR3 that will help you get extended storage on the computer.
You can use this computer with various operating systems, including Android, Linux, and others. It's powered by a MicroUSB of 5 volts. It allows you to attach other pins, such as a connector for video input that can be HDMI, CVBS, LVDS/RGB.
There is also enough space for you to attach a 3.5 mm Jack and HDMI audio connector.
As for connectivity, there is a Gigabit Ethernet port and a SATA socket. For this incredibly long list of features, it is quite impressive that the company managed to keep the size small, as the entire board is the size of a credit card.
Pros
The board is compatible with various operating systems
Extremely powerful CPU and GPU
Lightweight and small
Cons
A bit more expensive than other Banana Pi boards
No information on the presence of a WiFi module or Bluetooth module
Of all the open-source hardware boards we have ever reviewed, this one is among the most powerful for all the reasons listed above.
You cannot go wrong by purchasing it because you can even pair it with the Raspberry Pi boards you have purchased before.
Youyeetoo created the BPI M2 Zero a while ago, but this single-board computer has maintained its popularity. This may be due in part to the fact that you can find this one at half the price compared to most other Banana Pi boards.
Nevertheless, it still comes with some fantastic capabilities that are worth noting.
First, this board comes with many ports that you can also find on similar boards, but the processor is better than those on most other boards. The board is equipped with a Quad Core ARM Cortex A7 CPU H3, while it also has 512MB SDRAM.
You can easily find output and input pins to attach to other devices. For example, you can use a CSI input connector for video, whereas the output pin is a mini HDMI with 1080P at 20fps. The audio output comes with a mini HDMI, but the quality is good.
As for compatibility, you can use this board with either Linux or Android. Those are the only two operating systems it's currently compatible with, anyway. There is better compatibility with the pins of Raspberry Pi boards, though, so you can use it with UART, SPI, I2C, etc.
As for some of the other features, there is a pre-built Wi-Fi module and Bluetooth module, but no onboard network connection. You can easily add that with a pin of your own.
Pros
Wifi and Bluetooth modules
Micro SD slot integrated on the board
Lightweight and small
Cons
Must be paired with a heat sink
Compatible with only two operating systems
This is yet another good Banana Pi board. It does come with some downfalls, such as overheating and a lack of compatibility with various operating systems.
Considering its price, it can still be an excellent purchase for some.
The Banana Pi M5 from GeeekPi is a great investment option for people looking for a powerful open-source hardware board. It's a bit more expensive than similar boards, but the investment is worth it, considering the quality you get in the end.
The board is equipped with an Amlogic S905X3 Quad-Core Cortex-A55 and a 2.0xxGHz processor. The GPU is also impressive, as the board has a Mail-G31 MP2 GPU with four engines, which works at 650 Mhz.
Compared to other boards with 1 or 2GB of memory, this one has 4GB of memory thanks to the integrated LPDDR4. Furthermore, you can use a MicroSD slot to add up to 256GB of storage or pair it with a 16G eMMC flash for 64GB more.
As for network connectivity, there is an Ethernet port but no Wi-Fi module. You can add your own if you wish to, but regarding the Bluetooth module, there is no information on whether you can add one. Luckily, there are four USB ports, so you can use those to connect devices or modules.
As for video and audio outputs, there are pre-installed pins. You get an HDMI 2.0 pin for video, while for audio, you get a 3.5mm jack and an HDMI digital output pin. You can use the board with either Android or Linux.
Pros
The package comes with a case, a cooling fan, and HDMI cables.
LED power signal
Option to extend storage with MicroSD slot
Cons
More expensive than other Banana Pi boards
Must be used with a heat sink
GeeekPi is known for making quality single-board computers, but this one is undoubtedly their best thus far.
If the higher price is not a problem for you, we recommend taking a closer look at it.
The Banana Pi M2 Zero is usually compared with the Raspberry Pi Zero W single-board computer. However, the Banana Pi is generally considered a better option because it comes with certain components that make it more powerful and affordable.
If you decide to go with WayponDEV's BPI M2 Zero, here is what you should expect to get:
For one, the CPU is quite amazing with the Quad-Core Cortex A1 H265/HEVC 1080P. As for the GPU, it features a 600MHz processor that supports OpenGL ES 2.0. The memory is shared with the GPU, but there is still plenty of memory in the 512M DDR2. 
There is no ethernet port on the board, but there is a built-in wifi module. As far as Bluetooth is concerned, there is no module, but one could be added afterward. 
One of the best things about this single-board computer is its compatibility with various operating systems, including Android, Debian, Ubuntu, and Raspberry Pi images. However, it does not seem to be compatible with Linux, which might be a turnoff for some people.
Finally, you should know that the computer comes with video input and output, as well as audio output. The outputs come with mini HDMI pins, whereas the video input is made possible thanks to a CSI input connector camera. That is quite a few features for a small computer of just 15g.
Pros
Compatibility with several OS
Power and reset buttons
Option to add a better Wi-Fi module
Cons
Nevertheless, this is still a good board for everyone on a limited budget.
This is the second Banana Pi single-board computer from GeeekPi that we have reviewed. This company has truly outdone itself with its devices. While the first one was not quite a budget-friendly option, this one is more suitable for people on a limited budget.
Still, the lower price does not mean the board has no quality components. The CPU is represented by a quad-core Cortex A7 Allwinner H3 processor with 512MB of RAM and is compatible with Android and Linux.
Furthermore, the board is equipped with both wifi and Bluetooth modules and there is a special wifi antenna connector as well. There is a mini HDMI connector for video or audio output, a camera connector, and a microSD card slot for added storage.
If that's not enough, the board comes in a complete package with an acrylic case, heat sinks, various adapters, cables, a power source, etc. So, you can use it right out of the box without any further investments.
Pros
Compatible with various OS
Wifi and Bluetooth integrated modules
Package with heat sinks and cables
Cons
RAM is a bit limited
No Ethernet port
As one of the most compact single-board computers on the market, this GeeekPi BPI M2 Zero is a great option for everyone looking to get power in a small package.
The price is affordable, so this is a good option even for people on a limited budget.
Education on Banana Pi Single-Board Computers
If you are not a person who is into tech or programming, it's understandable that you might not know what single-board computers are or even what Banana Pi is. We get it – not everyone knows these things. 
It can surely be useful to know at least the basics about these devices, though.
Now that we have reviewed some of the best Banana Pi computers, we want to explain a bit more about why these computers exist.
What are they used for, and how do they compare to other similar computers?
Let's get right into it!
What is a single-board computer?
A single-board computer is built entirely on one circuit board. There are no additional slots or peripherals that owners can use to upgrade the computer.
You get what you initially purchase – a hardware board with built-in RAM, a certain amount of microprocessors, input and output functions, etc. 
These computers are quite different from regular desktops and laptops, so they are not to be mistaken for those kinds of computers.
Where and why are single-board computers used?
You might not be aware of this, but single-board computers are very common. You can find them in smart home systems or the automotive industry. They are also used in the industrial, consumer, commercial, medical, and other branches.
These computers are used for various businesses and have a crucial role in the functioning of many appliances or robotics. You would find single-board computers performing experiments, making learning platforms, building programs, or just performing some basic computing tasks.
Because of how widely used these computers are, many companies have tried making them. Two of the most popular single-board computers are the Raspberry Pi and Banana Pi. 
Apart from them, there are the Orange Pi, LattePanda, ASUS Tinker Board S, Jetson Nano, BeagleBone, and Odroid. They all have different functions and uses, so you must look into that before making your final purchase decision.
What is the Banana Pi?
Banana Pi is just one type of single-board computer in a line of many. It's quite popular because it comes with capabilities that few other single-board computers can measure up to. It's versatile and adjustable, considering that there are a ton of configurations you can choose from. Generally, people prefer it because of the more powerful CPU and the enormous storage of 4GB or even more.
Still, there are quite a few differences between it and its biggest competitor (the Raspberry Pi) that you should know to decide which option is better for you. 
Comparison: Banana Pi vs. Raspberry Pi 
Raspberry Pi was developed before Banana Pi. Its effectiveness is what inspired the creators of Banana Pi to make their own single-board computers. Luckily for them, their invention is now considered the biggest competition for Raspberry Pi, while some also say that the Banana Pi has surpassed its competition in many ways.
Many people want to know about the differences between Raspberry Pi and Banana Pi, trying to understand the best option for them. So, we decided to make a detailed comparison to help people see what separates the two.
Here is more on the topic:
Storage
One of the main differences between the two computers is ‌storage. The Banana Pi comes with a SATA port that you can use to attach various storage devices. Using special cables, you can connect hard disk drives, solid-state memory drives, or even some optical drives to the SATA port. 
Contrastingly, the Raspberry Pi must be used with microSD or USB drives for storage. This is less convenient as SD cards and USB drives are not the most reliable devices. So, it turns out that the Banana Pi has an advantage when it comes to storage.
Support
Support is one of the only fields in which the Banana Pi cannot measure up to Raspberry Pi. Having been on the market for a shorter time, there are not enough Banana Pi experts, guides, or tutorials that could teach people how to use this single-board computer. 
As for Raspberry Pi, it has the advantage in this field, as the computer has been on the market for longer and is already well-understood by users. There are various guides and tutorials that you can use to learn how to use or optimize the computer the right way.
Compatibility
Something else to look into is compatibility. Both these computers are highly compatible and can be used with various operating systems. But what makes the most difference is their compatibility with Android, one of the most popular operating systems these days.
Raspberry Pi, even though it has been around for longer, is not yet fully compatible with Android. This can be a bit of an issue for people who want to integrate such a single-board computer into an Android device.
The better option for them would be the Banana Pi, which has full Android compatibility. So, people who are looking for a device compatible with the Android operating system should focus solely on the Banana Pi.
Processing Power
The processing power of different Raspberry Pi and Banana Pi models can vary depending on the model. Of the two, the Banana Pi is the more powerful single-board computer because it has a better processor and better RAM. 
Besides, it has a faster ethernet connection while featuring an onboard WiFi module and a BlueTooth module. The Raspberry Pi also comes with these features, but they are generally of lower quality than the Banana Pi's parts.
Price
Finally, the price is something to consider as it can be a deal breaker for people on a limited budget. You should remember that these computers have various models and configurations that can influence the price. Also, consider that the Banana Pi models usually have a higher price than the Raspberry Pi models.
You do get better quality and a ton of additional features included in the price, but that will not matter much to those who cannot afford it. So, it's better to consider your budget and get the best model in that price range.
FAQ on Banana Pi Single-Board Computers
Single-board computers are quite different from the regular computers we are used to seeing at home. That said, people have many questions about their way of operating, the benefits, and setbacks of computers, etc. Let's look into some of the most frequently asked questions on the topic of Banana Pi computers:
What are the benefits of Banana Pi?
One of the main benefits of using a Banana Pi single-board computer is that you can configure it however you want to. There are many available configurations, which is more than we can say about other such computers.
Moreover, it comes with a powerful GPU, extended storage space, better ethernet, a built-in WiFi module, and many other benefits.
Can Banana Pi be used for gaming?
Yes, the Banana Pi computer can be used for gaming, but not for serious gaming. It can be helpful for some light gaming as it offers 4K graphics, an integrated microphone, a powerful GPU, and extended storage.
However, it's not the best for demanding gaming, which requires a powerful computer altogether.
Can Banana Pi replace Raspberry Pi?
Yes, Banana Pi can replace Raspberry Pi in some cases. The decision on which board you will use is based solely on your preferences. We recommend going for the Banana Pi if you want to connect more devices, as it comes with more pins than the Raspberry Pi. 
Furthermore, the Banana Pi is more powerful but can come at a more affordable price, so you should look into it before making your final decision.
Best Banana Pi Brands
As you can see in the detailed reviews above, many companies have tried making Banana Pi boards or computers, some more successfully than others.
When choosing a Banana Pi computer for yourself, you should look into the manufacturers and choose the one that seems most reliable and trustworthy.
Here is a bit more on the manufacturers whose Banana Pi boards we decided to review:
Raspberry Pi 
The Raspberry Pi Foundation is a charity based in the UK. It creates single-board computers for home and industrial use. Over the years, it has made a name for itself for the quality computer boards it creates and its dedication to providing the best tech education to everyone.
Its boards have been included in various consoles and robotic projects. The goal here is to help students better understand the basis of technology by using tech components instead of only learning about them in a book.
Youyeetoo
Youyeetoo is a Shenzhen-based company that creates robotics and many open-source single-board computers for various uses. Apart from its open-source hardware boards, the company also develops various IOT products and services and development boards.
Lately, it has also dabbled in the world of artificial intelligence, creating deep-learning AI platforms for all interested users. The company has received high praise from users and fellow companies for its many inventions, along with many acknowledgments and certificates.
GeeekPi
GeeekPi, although a company with many inventions, doesn't have a website where interested buyers can look into all available products. Instead, the company sells products through Amazon, making it easy for people to review the product based on ‌comments left by previous buyers.
Thus far, GeeekPi has also been selling products in many land-based stores across the US. You will find many Raspberry Pi open-source hardware boards from this company, all listed at affordable prices. In addition to single items, you can find full single-board computer kits from this company to make the installation even easier.
WayponDEV
WayponDEV is a company that creates single-board computers along with some other tech devices. Its products are currently being sold through Amazon and other online resellers, as the company does not seem to have an official website.
However, it has received tremendous praise from buyers for its products and the customer support it provides to interested customers.
So, if you want to buy a single-board computer or some other device such as a WiFi router, you will not make a mistake by trusting WayponDEV with your money.
Wrap Up
Thank you for reading this detailed review of some of the best Banana Pi open-source hardware boards you can find on the market.
Remember that single-board computers are quite different from regular computers and have limited use. However, they can certainly be an excellent investment for people who know how to apply them well.
That said, each Banana Pi computer has its own configuration and price. From the ones reviewed above, our top pick is the Raspberry Pi Banana Pi M1 A20 Dual Core Open-Source Development Board. Not only does it come from a reputable company, but its capabilities and features make it one of the top contenders for the best open-source hardware board.
If you are on a tight budget, you will not make a mistake by looking into the WayponDEV Banana Pi M2 Zero Allwinner H3 CPU Open Source Single Board Computer. If you want to splurge on your new computer, you can also look into the GeeekPi Banana Pi BPI-M5 Amlogic S905X3 Single Board Computer.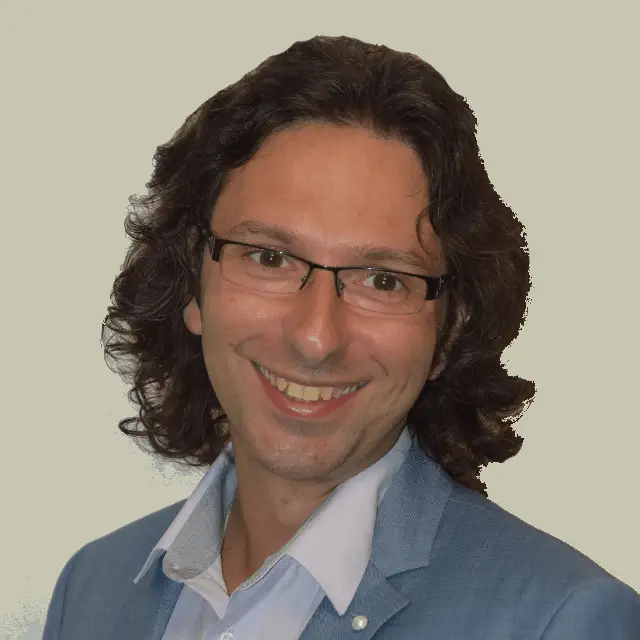 Claudio Sabato is an IT expert with over 15 years of professional experience in Python programming, Linux Systems Administration, Bash programming, and IT Systems Design.
With a Master's degree in Computer Science, he has a strong foundation in Software Engineering and a passion for Robotics with projects that include Raspberry Pi and Arduino platforms.