Have you ever wanted to teach your child skills that they will be able to apply in their daily life? Check out the brand Osmo! Osmo's games transform your child's learning experience. The company has won many awards. Teach your child how to code while they are also learning their times tables in school. 
You are welcome to learn about Osmo's learning games with our buying guide and product review. Keep on reading to discover more about this award-winning brand.
Osmo Coding Starter Kit: Our Top Picks
Check out our favorite interactive Osmo games. These games will certainly help your child learn the basic skills of coding. These Osmo starter kits provide your child with fun activities to broaden their creative thinking. These activities can definitely help them with their coding journey, pattern recognition, and more.
Get your child started on their coding journey with hands on games for the iPad. Transform your iPad into a hands on coding adventure. It focuses on exploring the basic skills of programming.
Once the game arrives, you will find an Osmo base and reflector of the iPad's front camera. You will also get 31 tangible coding blocks in a variety of colors and a stackable storage box. The three games included are Coding Awbie, Coding Jam, and Coding Duo.
To activate the coding blocks, your child will place their iPad in the base. Then put the provider reflector over the front camera.
These 3 hands on coding games and activities use physical blocks of code that come with the game. These games teach your child basic coding concepts through educational screen time. They can then work on critical thinking, imagination, and problem solving skills.
Things we like:
Osmo encourages educational screen time. This means you do not have to worry about the game occupying your child's mind with unnecessary content.
It will provide your children with a new skill to learn.
Osmo games help build developmental skills like imagination and problem solving.
Things we do not like:
It is only available to use on the iPad. Users must ensure their device is compatible before purchasing.
Like the iPad version, the Starter Kit for Fire Tablet teaches coding basic skills. These games will feature a playful character Awbie guiding the way.
These games give your child a continuation of learning outside the classroom.
Osmo coding also allows your children to learn programming basic skills with others. The games are compatible with more than one child to play. You can encourage all your children and their friends to join.
The puzzles give your children basic concepts of coding and skills to help with school work.
Things we like:
Osmo provides your children with essential skills to help with subjects in school.
These activities allow your children to play in pairs or groups to solve the game.
The Osmo games encourage extra learning outside of the classroom.
Things we do not like:
It is only compatible to use on certain Fire Tablets. Customers should ensure their device is compatible with the game before purchasing.
Expand your child's Osmo learning with this extra bundle pack. It is ideal for children 5 to 10 years old. The stackable storage container allows your child to put their game together. They will not lose their hands on blocks or iPad stands when the game is not in use.
The extra carry case is an ideal solution for when you are traveling or on the go. You will be able to pack the Osmo starter kit and pull it out when your child needs entertainment.
These interactive coding games and activities can even inspire your child's creative thinking. These include maths, problem solving, spelling, drawing, and business.
These games and the storage also allow your child to have a learning experience anywhere.
Things we like:
The included carrying case allows you to store and transport the games anywhere with you.
It will expand your child's mind through fun, award-winning learning games and activities.
Osmo has a wide range of compatibility for a range of iPads.
Things we do not like:
It is only compatible with iPads, and will not work on Amazon or Android tablets.
The product dimensions mean it will take up more space in the carry case.
This Osmo coding starter kit comes with all the perks of the first product we have reviewed. But this kit comes with an added game that involves Mickey Mouse and Friends. This STEM toy game allows your children to expand their drawing skills with Mickey.
The Mickey game features intermediate coding concepts. Your children can then expand their imagination by learning to draw their favorite characters.
Your children will learn the basic concepts of drawing, such as lines, curves, and shapes. The kids can also practice their listening skills. With guided instructions, any child between 5 to 10 years can expand their creativity.
Things we like:
Osmo games teach your children new skills, like critical thinking and imagination.
The activities expand your child's imagination through a creative outlet.
Osmo provides your children with new ways of creative thinking.
Things we do not like:
There is an extra expense on top of the starter kit.
This is only applicable with an iPad, and certain generations.
Expand your child's mind with this game from Osmo called Detective Agency. This detective game allows your children to learn about landmarks, geography, culture, and history.
Your children use a magnifying glass and search for clues to learn about iconic locations.
Observation skills and critical thinking will be put to the test. Onscreen characters guide the players through their learning. This educational screen time also allows your children to develop their analytical thinking.
You can certainly expect your children to be solving coding puzzles and pointing out landmarks in no time.
Things we like:
Osmo encourages analytical thinking as well as observational listening.
The games can teach your children to recognize iconic geographical landmarks.
The program also comes with the three hands on coding games and a Fire Tablet base.
Things we do not like:
It is only applicable with a Fire Tablet.
Osmo Coding Starter Kit: Commonly Asked Questions
Here are some frequently asked questions about the products and our answers.
Are these toys too simple for 8 year olds?
These Osmo starter kits have three different levels: beginner, intermediate, and advanced. These are Coding Awbie, Coding Jam, and Coding Duo.
Remember that all children will learn and understand at their own pace. So the logic behind these games is to bring joy and excitement to any learner, at any level, no matter their age. That is why they are suitable for ages between 5 to 10 years old.
Does the stackable storage container fit an iPad/Fire Tablet?
An iPad or Fire Tablet device will fit inside the carry case alongside the games and accessories. Ensure you choose the correct device type when you are purchasing. There is a difference between the stand, case, and game applications with each device.
Will the games work on an android tablet?
Unfortunately no, the games and activities only work on certain iPads or Fire Tablets.
What iPads and Fire Tablets are compatible?
All iPads are compatible with the Osmo coding starter kit. The only exceptions are iPads Generation 1 through 4 and the iPad Mini 1. The minimum iOS version required is iOS11.
The compatible Fire Tablets are as follows:
Fire 7 (9th Gen)
Fire HD 8 (8th & 10th Gen)
Fire HD 10 (9th & 11th Gen).
The Kids and Pro models are also compatible, but only when the cases are removed. The minimum Fire OS version needed is 7.
Osmo Coding Starter Kit: Brand
The business behind Osmo is Tangible Play Inc. It was founded in 2013 by Pramod Sharma and Jerome Scholler. These creations were designed to be "something awesome that inspires the youngest generation." They also address concerns from parents that their children spend too much screen time.
Osmo has been named one of Time Magazine's Best Inventions. It is a winner of the Oppenheim award and a Parents' Choice award. Osmo was a 2016 finalist for Toy of The Year. Sold in over 42 countries, Osmo is headquartered in Palo Alto, California.
Osmo believes that your children learn best from hands on education. So all their toys and games are geared toward embodied learning. They also hire researchers of child development to help the designers. These researchers ensure every Osmo game reflects the principles of embodied learning.
Osmo Coding Starter Kit: Summary
These Osmo coding starter kits provide an opportunity for your children to learn. These games and activities nurture your children's creativity and keep them entertained.
Based on our selection, you will be able to find a great range of coding kits that are suitable for your child. We hope you enjoy these Osmo coding starter kits, and that your little ones love them too. If you enjoyed this article, check out more of our buying guides and product reviews.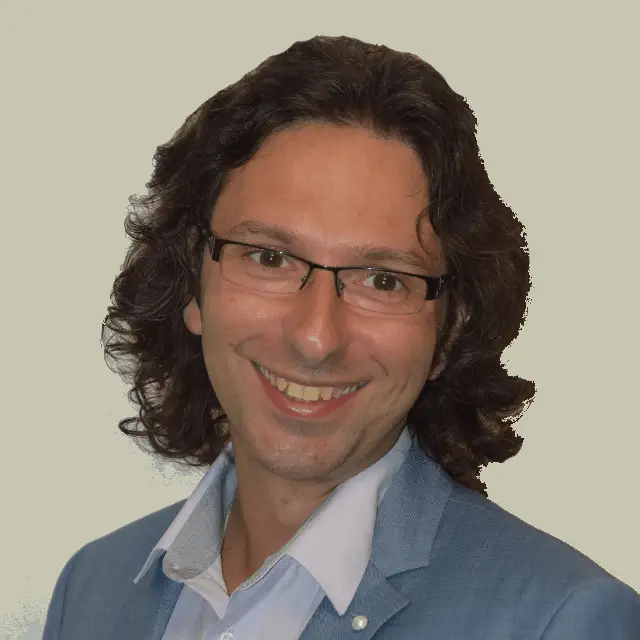 Claudio Sabato is an IT expert with over 15 years of professional experience in Python programming, Linux Systems Administration, Bash programming, and IT Systems Design.
With a Master's degree in Computer Science, he has a strong foundation in Software Engineering and a passion for Robotics with projects that include Raspberry Pi and Arduino platforms.