For anyone who wants to dip their toes in the world of artificial intelligence, you have quite an extensive range of options to go with. There are a variety of university degrees that offer classes, as well as artificial intelligence and machine learning bootcamps that require you to be physically present.
On the other hand, the best thing about Coursera and Datacamp is that the AI courses there don't require your physical presence. You can attend the classes, complete the assignments, and even get a shareable certificate upon completion of the course, all from the comfort of your home.
Finding the bootcamp that's right for you can get very difficult. That's why we've included a comprehensive buyer's guide to consult before enrolling in a program. On top of that, we have scoured these websites for the best online machine-learning bootcamps that will make you an artificial intelligence expert.
So let's get down to it.
Pick The Machine Learning Program That Works Best For You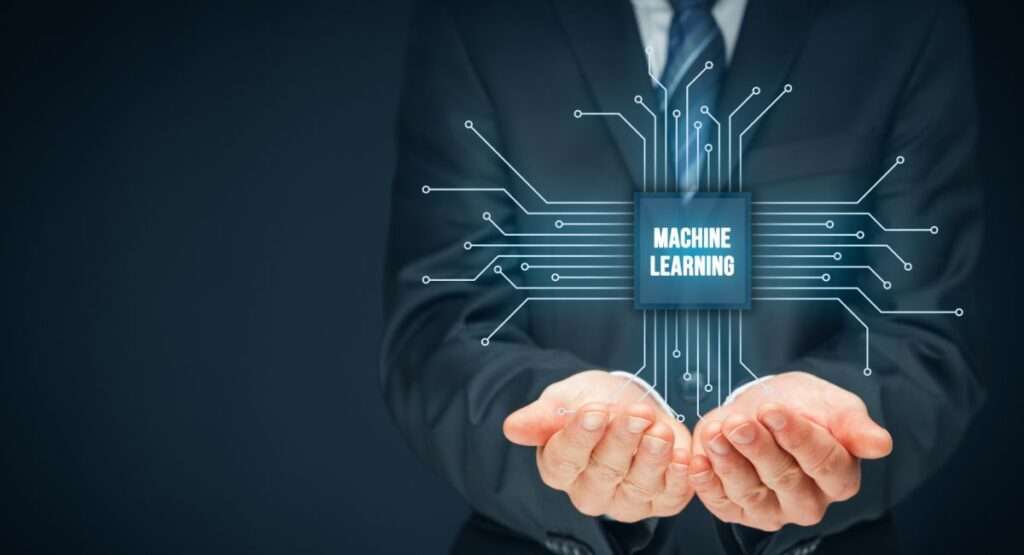 The first step to becoming a machine learning expert is to set a goal for yourself and work toward it. While working for it, you'll come across an obvious hurdle: which online program, among the many available on the internet, should you enroll in?
The Internet is full of courses, each of them promising various advantages over the others. There are some key factors that you should keep in mind before actually enrolling in one.
Determine Your Goals
Before you start looking for a course, it's important to know what you want to get out of it.
Do you want to learn machine learning for a new job or to advance in your current role?
Are you looking for a way to learn a specific technique or tool?
Do you want a more general understanding of machine learning? 
Knowing your goals will help you narrow down your options and choose a course that aligns with your needs.
Difficulty of the Course
There are machine learning courses available for all skill levels, from beginner to advanced.
If you're just starting out, it's important to choose a course that is designed for people with little or no previous experience in machine learning.
If you're more advanced, you may want to look for a course that covers more advanced techniques or tools.
Courses With Practical Exercises
While theoretical concepts are important, it's also important to practice what you've learned. Look for interactive courses that include practical exercises or projects so you can apply your knowledge to real-world situations.
Check The Instructor's Credentials
The instructor's background and experience can be a good indication of the quality of the course. Look for instructors who have a strong background in machine learning with lots of real-world experience.
All of the courses we have linked to down below feature world-class instructors. Most of them are top-rated, while others work in industry-leading firms like IBM and Google.
Check the Reviews
Before you enroll in a course, read reviews from other students. See what they have to say about the course content and the instructors.
Alternatively, you can also ask for recommendations from your colleagues and friends who have taken machine learning courses.
Consider the Cost and Time Commitment
Machine learning courses can vary widely in terms of cost and time commitment. Consider your budget and how much time you have available to devote to the course.
If you abandon the course mid-way because you were unable to commit time to it, then you won't be awarded the certificate of completion.
Topics That the Course Covers
There are many different topics within machine learning, so it's important to make sure the course covers the ones you're most interested in. Check the course outline or syllabus to see what topics it includes.
Top Five Machine Learning Bootcamps To Enroll Into

Hailed by more than 100,000 students and taught by one of the top instructors on Coursera, Andrew Ng, this bootcamp consists of 3 courses.
With a rating of 4.9 stars out of 5, this bootcamp is one of the best entry-level AI and machine learning programs on Coursera. It's a collaboration between Deep Learning AI and Stanford to give you the core, fundamental knowledge of machine learning skills so you can break your way into the world of artificial intelligence.
It utilizes supervised and unsupervised learning and establishes some of the best practices used by the modern world in AI development. At a pace of nine hours per week, you should be able to complete this boot camp within three months.
Each of the three courses tackles a different aspect of natural language processing to streamline your learning path into a project-based learning system. Each course has an independent, standalone syllabus, so even if you end up having to abandon the bootcamp midway, everything that you learned from the preceding courses will still be highly useful and relevant in the tech industry.
A total of four instructors (three of which are rated as top instructors on Coursera) took part in developing this amazing boot camp for AI beginners. Every one of them is an industry professional with years of experience behind their back. So rest assured, you are in capable hands when you enroll for this boot camp.
The knowledge you gain from these courses will help you land a job in machine learning. It might even get you a pay raise if you already work in this industry. Upon completion, you will receive a shareable certificate that you can showcase on your LinkedIn profile as proof of your industry prowess in the AI world.
Pros
Perfectly suited for beginners
Coursera includes a free 7-day trial
Expert Mentors that teach the boot camp
High-quality and engaging video content for students
Cons
The Coursera subscription cost is $49/month, which is quite expensive
Requires basic knowledge of Python and other programming languages

This is yet another Coursera boot camp brought to you by Andrew Ng, the same top-rated instructor who made the previous program. With an average 4.9/5 star rating from more than 120,000 reviews, this training program has seen an amazing response, with a total of 725,977 enrollments to this day.
Deep Learning AI provides this program. It is geared toward intermediates looking to skyrocket their career by achieving mastery in artificial intelligence and machine learning.
It comprises five separate courses that provide you with appropriate training on the latest AI techniques used in the software industry today.
Every lesson covers clear-cut concepts that will teach you how to use programming languages like Python and TensorFlow in real-world projects and scenarios for a more hands-on experience.
Pros
One of the best intermediate-expert online courses on the internet
Expert instructors who are pioneers in the industry
More than 700,000 people have attended this course, with impressive reviews
Financial Aid support is available for select individuals
Cons
At $49/month, the Coursera subscription is quite expensive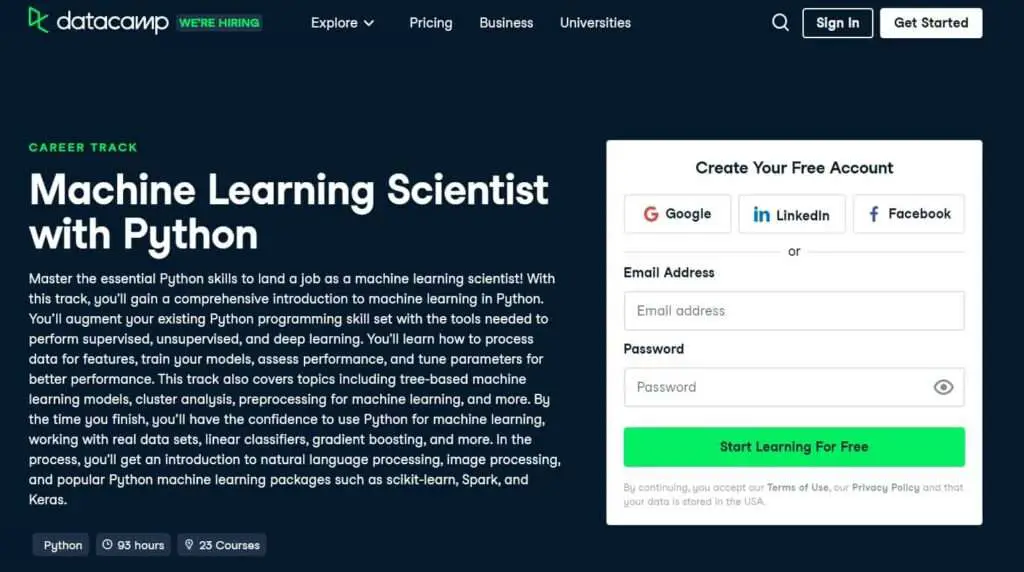 Offered on DataCamp, this online program features a total of 24 standalone courses delivered by 23 different instructors, each a specialist in their respective field.
The total time recommendation for this program is 93 hours, and upon completion, the participant receives a Statement of Accomplishment, similar to the certificate offered by Coursera.
Primarily geared towards AI rookies and beginners, this program promises to hold your hand with a mix of supervised, unsupervised, and deep learning techniques. This boot camp will teach you machine learning with the help of Python and will make use of tools like scikit-learn as well.
Just create an account or sign in to DataCamp, and you'll receive free access to the first of the 23 courses. For the remaining courses, you will have to buy the premium plan.
Pros
The program is broken down into smaller and easier-to-track courses
Pricing on DataCamp is much more reasonable, at $6.17 per month
Easy to keep track of your progress
Cons
Having too many instructors may not allow a connection to be built between the mentor and the student
IBM is a leading company in the world of AI and software. Yet another program on Coursera, this IBM-developed program features six courses taught by some of the experts in this industry.
Every one of the instructors works at IBM, a company that's at the head of innovation in artificial intelligence and machine learning.
More than 12,000 people have already enrolled in this program which boasts 4.6/5 stars from more than 1,000 reviewers.
This program is directed toward industry experts and aims to impart real-life skills that are necessary when working in a company as big as IBM. Make sure you have extensive knowledge of deep learning, as well as Python, which is the main language used in AI programs, before you enroll in this program.
Pros
Taught by the industry-leading specialists at IBM
The content includes real-life, work-related scenarios
Perfect for anyone who wants to further their career and achieve an expert status
Cons
Might be too dense for most people

Andrew Ng, the top-rated instructor and founder of DeepLearning.AI, is back with another highly-acclaimed course. This time, the program is directed toward Production (MLOps) Specialization.
With a rating of 4.7 stars, the program has already seen more than 50,000 students enrolled. It requires you to have some basic knowledge about machine learning and will teach you Production Engineering capabilities, which is the main goal of this program.
There are four courses in this program, taught by four instructors, including Andrew Ng himself. Two of the instructors work at Google in AI-based careers and bring their real-world experience into this program.
Pros
Taught by instructors that work at Google
Geared towards achieving MLOps specialist status
The user receives a program completion certificate at the end
Cons
Not built for everyone
$49/month is quite expensive
Frequently Asked Questions
Exactly What is a Machine Learning Bootcamp?
Unlike a Master's degree, which often pans out for multiple years, an ML boot camp is a condensed version of specific topics offered over a period of a few months.
How Long Does it Take to Complete a Machine Learning Bootcamp?
The time period varies depending on the program and the amount of content it has. Generally speaking, most programs will take around six months to complete, while more comprehensive boot camps may take over a year to fully impart their knowledge.
Is it Easy to Learn Machine Learning?
The difficulty of Machine Learning depends heavily on your background. If you have a degree in Computer Science and are good in mathematics and statistics, then ML might be a piece of cake for you.
However, for anyone unfamiliar with Python and other programming languages, it's better to opt for boot camps made for beginners. Even then, they might have a difficult time.
Conclusion
When enrolling for a machine learning bootcamp, you have to do your research to pick the program that's the right pick for you. This can be an unexpectedly difficult task.
In this article, we discussed the key factors that you should consider when choosing a program. Based on these factors, we also shared with you a list of the five best courses that you can enroll in right now and come out as a machine learning expert in a matter of months.
Each of the courses we have linked is highly rated and has some of the best instructors in this field. We took care to mention courses for beginners, as well as more adept people, so everyone can benefit.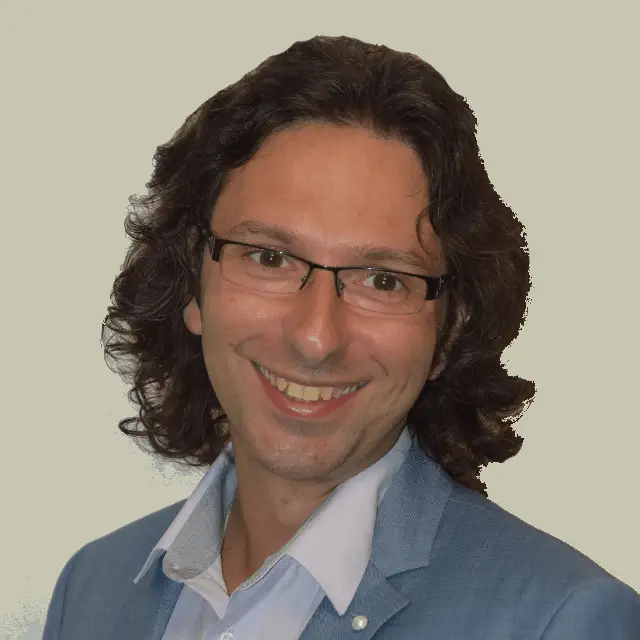 Claudio Sabato is an IT expert with over 15 years of professional experience in Python programming, Linux Systems Administration, Bash programming, and IT Systems Design.
With a Master's degree in Computer Science, he has a strong foundation in Software Engineering and a passion for Robotics with projects that include Raspberry Pi and Arduino platforms.