Are you looking for the perfect gift for your partner, relative, or friend but can't find any gift ideas that are sparking your interest? We've got a selection of awesome tech gifts that are sure to fulfill your gift-giving needs – from speakers to classic games, this selection of gift ideas will give you some inspiration. Read more below to check out our favorite nerdy gifts for that special male in your life.
Geek Gifts for Him: Our Top Picks
Whether you're looking for gifts for geeks, puzzle enthusiasts, or gamers, we've picked our favorite gifts for you to choose from to make that special someone's day. These must-have items can provide added fun to those weekend gaming sessions and can really make special occasions even more special. Read more below to browse our ideal gift idea selection for every man in your life.
If you have puzzle enthusiasts in your life, this Mastermind game is the perfect choice! As one of the best-selling gifts of all time, this simple strategy game allows players to take turns setting and solving secret codes.
With more than 2,000 possible combinations, this puzzle box game for two works by having a Codemaker and a Codebreaker. The Codemaker sets a secret code using any four pegs, using multiple colors (there are six in total) and combinations. You can leave peg holes empty for more of a challenge.
Once the code has been set, the Codebreaker places peg combinations into a pattern, trying to match the secret code that's been set. The Codebreaker has to figure out the code using logic, deduction, and a little sprinkle of luck.
The Codemaker provides the other player with clues by using red and white pegs to signal if the code is correct or not and if they're in the correct position to try and help the Codebreaker solve the puzzle. But with so many possible combinations, every game is a serious brain teaser!
Whether you're shopping for your partner, family member, or friend, this game is loved among all puzzle enthusiasts!
Things we like:
Teaches principles like deductive reasoning and logic
Suitable for players eight and up
Things we don't like:
Only two players can play at once
Lots of small pieces are included, so it's easy to lose parts in your home, especially with younger players
A must-have item, this levitating globe is an ideal gift idea for any man in your life. This decorative globe floats midair using magnetic forces from the surrounding frame – the perfect geek gift for science lovers out there!
The globe has three LED beads in the frame that change from purple, pink, and cyan, making it the perfect accompaniment to your desk, bookshelf, or centerpiece in a man cave or study. An ideal gift for science enthusiasts, the globe is 3.5 inches in diameter, and the movement can be driven by your hand or finger. Just drive your hand around the globe and watch it spin!
The device is simple to set up, so you can start enjoying it in moments! All users have to do is:
Place the levitation device on a horizontal surface and turn it on If the globe isn't on a flat surface, it won't levitate correctly!
Put the globe in your hand, and using your other hand, ensure the north pole is at the top. This is what's going to create the magnetic field that holds the globe in place.
Slowly bring the globe towards the center of the base, moving it around with care to find the perfect levitation point.
You'll know when the globe is securely in place when you feel a strong magnetic force. When this is the case, move your hand away, and watch the exact element float – as if by magic!
This is definitely a geek gift and it should impress any science enthusiast or space lover. Perfect for dressing up their home or workspace, this is a gift that will be a real conversation piece for your recipient!
Things we like:
Impressive centerpiece for a man cave or workspace
The levitating globe can be driven by your hand or finger to cause movement – magic!
LED beads make this a nice touch in your space
Things we don't like:
Can be difficult to set up
Inspired by the infamous Da Vinci Code, this cryptex is an ideal item for fans of this incredible book and movie! According to the story, inside the cryptex there is a scroll that contains the greatest secret that has been hidden from the world by the Priory of Sion.
In order to unlock the secret, the individual pieces of the puzzle must be figured out through a five-digit code. Inside, there are five turntables on a cipher cylinder, and each turntable has 26 letters, leaving as many as 11,881,376 possible combinations!
Perfect for crafty gamers, this device comes with a default password and instructions as to how you can figure out the cryptex's code. Whether you're using it in your house for game night, or to ask someone a specific question, this is a great puzzle for any crafty gamers.
If you're planning on popping the question or sharing a romantic notion with your chosen giftee, this would be an excellent opportunity to do so by placing your own message inside the game for your recipient to read!
Things we like:
Ideal for making romantic gestures or sharing a message with a loved one
90-day money-back guarantee
Things we don't like:
This one-of-a-kind tech gift is a levitating Bluetooth speaker! Fusing design with technology, this Bluetooth device allows you to play music, podcasts, and audiobooks and can be an awesome part of your home's decor – a great addition to any man cave, study, or bedroom.
Ideal for any Darth Vader or Star Wars fan, this galactic Death Star look-alike floats above a magnetic base, with a green light for added dramatic effect.
More than just decorative, this gift for science enthusiasts has a port that allows you to charge the speaker while it floats, and it also doubles as a charging hub for smartphones or electronic devices. Instead of having multiple wires on your desk, you can use this floating speaker to plug everything in to charge, giving you hours of battery life for your devices and play your music simultaneously.
The 360 design means that you'll never worry about the sound being blocked, as it is able to be heard from all sides. A great gift idea for those lovers of fantasy movies and sci-fi, this floating speaker is a gift for everyday life!
Things we like:
Doubles as a charger and a speaker
360 surround sound thanks to the circular design
Looks awesome in a bedroom, man cave, or study
Things we don't like:
Add some excitement into your man's everyday life with this exciting binary wristwatch! The ideal geek gift, this watch provides wearers with a useful twist on their usual wristwatch and is an excellent conversation piece.
For those unsure what binary is, a binary clock displays the time in the language of computers, called the binary system. For all those gamer geeks and lovers of software, this is the ideal gift for them!
Designed by the getDigital team, you won't find another gift on the market like this. The LEDs of the watch glow when you press the button, and the wristband is adjustable between 5.5 and 8.2 inches, so it will fit any wearer.
The gift comes with a battery, which is also easy to fit and replace when you need to. This really is the perfect gift for a family member, friend, or partner who loves all things computers!
Things we like:
One-of-a-kind design and idea
Adjustable so it's a guaranteed fit for any wearer
It comes with a battery so it's ready-to-wear
Things we don't like:
The battery will eventually need replacing, depending on how regularly the device is used
Geek Gifts for Him: Commonly Asked Questions
Check out the questions people are asking about these awesome geek gifts below!
Mastermind FAQS
What are the colors of the pegs?
The pegs included in this version of Mastermind are yellow, green, hot pink, white, purple and orange.
Can you buy extra pegs?
If you need to purchase extra pegs, you should be able to contact the manufacturer to purchase more.
MOKOQI FAQs
Does the globe rotate on its own?
Yes! The globe rotates on its own, so you can watch it spin as you work, play, or relax.
Would this work as a bedside lamp for reading?
As this only features small LED lights, this would not create the ideal light for reading. We suggest purchasing a separate reading lamp if you're looking for reading light.
Cryptex FAQs
What is the game made of?
The cryptex is made of metal.
Would the device fit anything inside?
It would be very difficult to fit anything inside this device, as it's made to just contain a message.
Arc Star Floating Speaker FAQs
Can this connect to Alexa?
Yes, this device can synchronize with an Alexa device.
getDigital Binary Watch FAQs
Is this watch waterproof?
The watch is water resistant, not waterproof.
Can you change the wristband?
No, this is just a one-piece watch face and band.
What type of battery is required?
The battery type is a CR2032 battery.
Geek Gifts for Him: Brands
After reviewing our favorite geek gifts for him, let's understand more about the brands associated to help you pick your next board game, puzzle box, or speaker.
The owner of a Pressman toy and game will be the perfect host for game night! From puzzles to board games and crafts, a Pressman game or toy will satisfy any gamer in town. Explore their range of incredible products, ideal for any age or family event.
MOKOQI
Founded on the basis of intense scientific research and development, MOKOQI creates beautifully designed LED products for all ages. From rotating star lights to creating a beautiful night sky in your bedroom, or the incredible levitating globe centerpiece, this brand creates stunning products to spruce up any home.
Coejokno
Specializing in puzzles and brainteasers, Coejokno provides incredible gifts for geeks that love to solve intense puzzles and work their brains.
ICE
Providing customers with unique designs, ICE provides incredible gifts not only for novelty value but also for quality and durability. They specialize in smart and reliable electronics, such as cameras with high-resolution images and remote controls for games.
From Game Of Thrones shirts to Harry Potter doormats, getDigital has everything you need to spoil your favorite nerd. Founded in 2002, getDigital entered the market because there was no online shop that was dedicated to the gamer geeks of Europe. Inspired to change that, getDigital was born!
Geek Gifts for Him: Overview
Any gamer in town will love these geek gifts! From puzzles to night sky speakers and flotation devices, we've got everything you need to inspire your next geek gift for him.
Whether you're at your house for game night or planning on spending a day gaming, our wide variety of gifts for science enthusiasts will not go unnoticed. Whether you love Darth Vader, Bruce Wayne, or you're a massive Game of Thrones fan, we have all the geek gifts you need to spoil any man in your life!
Check out our other articles on Programmable Robot Kits for Adults, Programmable Robot Arms, Coding Kits for Adults, Smart Robot Cars, and our Raspberry Pi Buyer Guide for some more great geek gift ideas.
We hope that we've helped make your decision around gift-giving a little easier – let us know how your recipient loved their gift!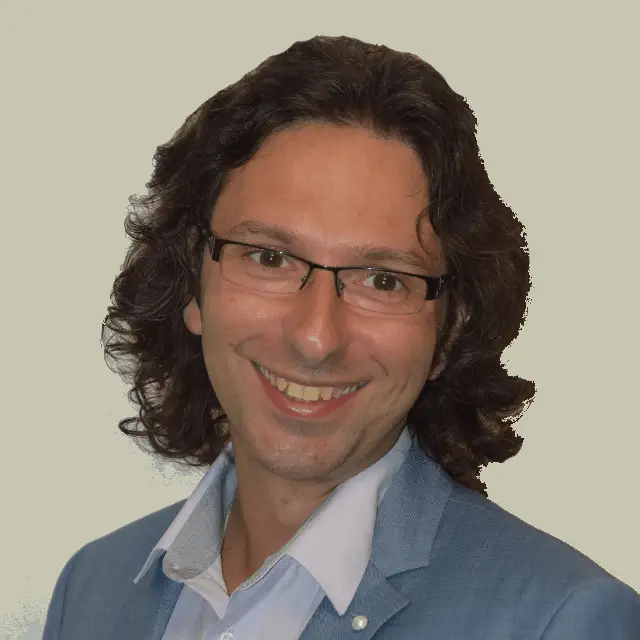 I'm a Software Engineer and Programming Coach. I want to help you in your journey to become a Super Developer!