Here is my story, here is how the CodeFather was born….
It was the beginning of 2010 and I just moved to London and I was ready to kickstart my career as a Linux Engineer, exciting!
I was earning enough money to live and enjoy life in London, I couldn't complain. But there was something I couldn't see yet…
In the previous year I had been working for Amazon in Dublin, cool right?
It was tough, long night shifts, on-call rota, a job that after few months became quite repetitive and a lifestyle that wasn't sustainable. I had enough of it!
That's when I decided to move to London, for many europeans the city where dreams come true.
The Reality Check
I wanted to earn enough to buy my own house. Rents in London are crazy!!
At the same time the on-call nightmare didn't stop, I wanted to have a balanced life, work during the day and sleep during the night and that wasn't possible.
You know why?
When you are on-call you are available in case anything goes wrong with the systems you support.
Imagine…
It's 3am and you receive a call from someone who asks you to fix a system that is broken while being half asleep in your pyjama!
Definitely not my ideal life!
Where is My Time?
My time was not mine, and that didn't work for me.
While being on-call I had to go around London with my laptop ready to be online and fix the most unpredictable issues.
It was frustrating…
It was tiring…
I felt I lost my freedom…
But the real reason I was unfulfilled was that I didn't have space to express my creativity.
When I was 10 I loved drawing and I was great at it! At which point in my life I had forgot about my creative side?
I wasn't building anything, I was just fixing things that other people had built…it was time for a change!
Recruiters were sharing with me job opportunities for which being on-call was a must and just support roles…the idea of progressing in my career didn't seem as easy as I thought before.
And guess what I started doing in my next job?
Right, I was in a support team, on-call again, working weekends…I felt I was in Groundhog Day?!?
A New Awareness
After being for a while in my new job I started realising something I wasn't aware of…
There was an increasing demand in people who had coding experience and who could help automate tasks that until that point were done manually.
I finally saw my way out from being on-call and also the way to start using my creativity…
I realised that the answer to all my questions was one: learn coding.
My plan was clear:
1. Learn coding
2. Make a difference to my team and build applications in high demand at that time.
3. Move from my support role to a developer role after proving the value I could add as a developer.
It seemed easy in my head!
In reality, learning coding outside of work wasn't easy, especially considering that I was still doing my job in operations.
I had 10 different issues to fix every day and at the same time I was trying to get my coding knowledge to a level where I could make code changes fast.
It took some time and definitely lots of sleepless nights…
But I didn't give up, I finally managed to change team, become a full time developer, leave on-call in my past and start using my creativity again.
I was finally building software that was improving the life of our users.
A Fulfilling Today and a Bright Future: The CodeFather
Learning coding has made a massive difference in my life…
…and I have created the CodeFather to make a difference in the lives of millions of people worldwide.
Becoming a programmer has given me:
The opportunity to rediscover myself and the way I solve problems
The access to more control on my time
The chance to be creative again
The financial stability I always wanted
I can now build anything I want with my coding skills. And since then I also started leading a team of developers…
My past is so far! Almost in a different life!
I have realised that I'm at the source of everything I create in my life.
And you?
What would you like to create in your life?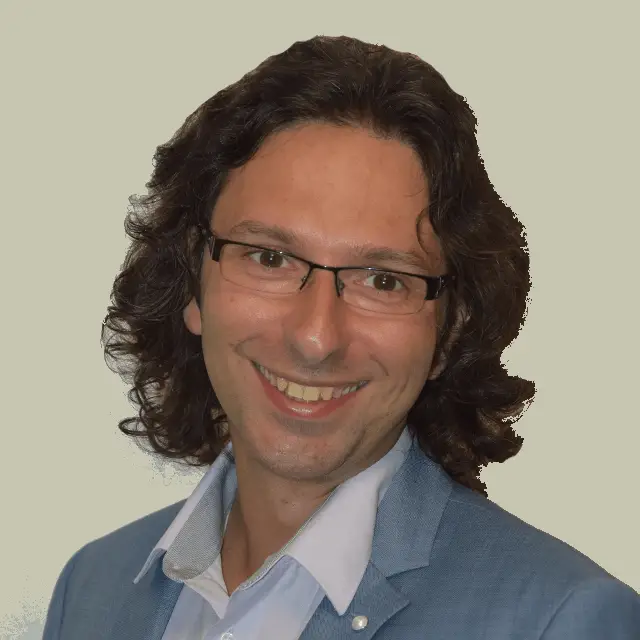 I'm a Tech Lead, Software Engineer and Programming Coach. I want to help you in your journey to become a Super Developer!