Do you want to learn programming? Do you want to extract important information from the Internet and use it to make accurate representations or predictions? 
Data science bootcamps are an excellent solution to help you accomplish this, especially if you don't have the funds or time to enroll for a full four-year degree or course at an institution.
These online courses are specially developed for busy people just like you. You can enjoy them online at your own pace. 
In this guide, we are going to take a look at some of the best data science bootcamps if you want to study these topics in a project-based learning environment. 
What is Data Science?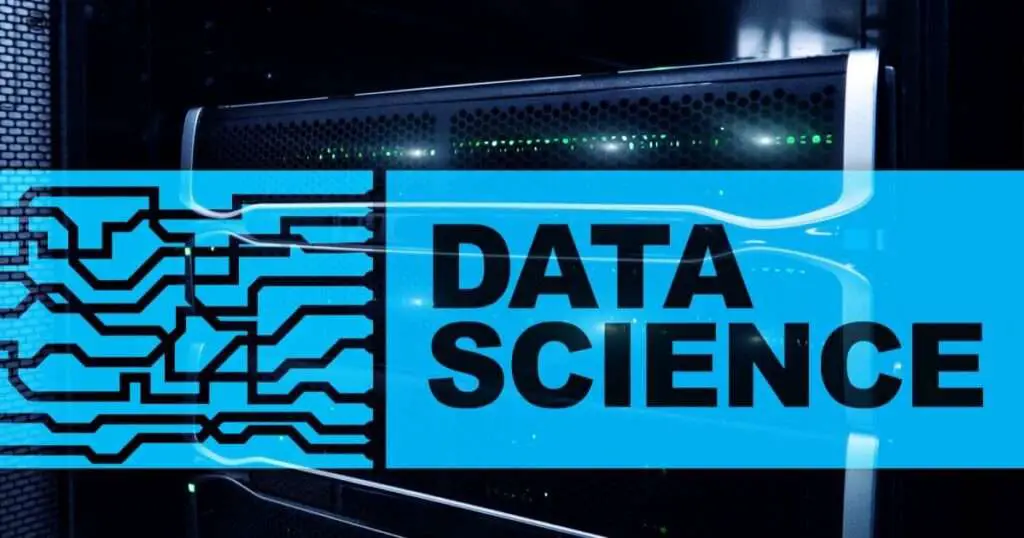 In short, data science refers to the science required to process and make sense of bulks of information or data.
Modern tech devices, software, and cloud systems make it possible for people to store and back up every piece of information that goes through a business or runs through online systems. 
This can be an enormous load of data to scan through. It can take many hours to find the type of information you might want or to represent this information in an understandable manner.
This is exactly where data science comes in. Data scientists develop software or programs that can extract certain types of data from a huge database of information. These experts also use various tools or skills to process the information they extract so they can present it in a useful and understandable manner. 
Data scientists use all sorts of skills in computer science, programming languages, machine learning principles, mathematics, and business expertise to analyze data or to construct predictive models or algorithms. 
These algorithms (or models) allow businesses to make accurate future projections regarding various aspects of their business such as projected income, projected losses, or various activities within the company. 
Data Science Bootcamp VS a Degree
When you are pursuing a career in data science, you have two main options. You can either enroll in a series of bootcamps that range from basic to advanced level, or you can enroll at a university and study full-time for a degree that typically takes four years to obtain.
Both of these have quite a few advantages to consider, and it is best to consider all the advantages and disadvantages that both of these options have to offer. 
Advantages of Data Science Bootcamps
Courses are provided by industry professionals who are currently working in the field and have relevant and up-to-date information.
These courses are extremely flexible in terms of deadlines and study times. You can do all the study online and can sit through video courses at times most convenient to you. 
Students can progress at their own pace. There is no need for you to stick with the regular campus schedule. The more time you invest in your studies, the shorter your study duration will become. 
Bootcamp courses are usually a lot more affordable in comparison to full degrees.
These courses are targeted around a specific skill. There is no need to waste time on unnecessary subjects or topics that you will never use. 
Data science courses usually include practical information that is applicable to everyday situations. They also use technology or software that you are most likely to encounter in a real-world working environment like Excel, Python, SQL, and many others.
These bootcamps are often career-focused and allow you to target skills that you will actually use in a specific line of work.
There are no classroom distractions since students can set up their laptops or computers in any quiet space to receive their education. 
Disadvantages of Data Science Bootcamps
Students have to learn a lot in a very short period of time. It can be very challenging to grasp advanced concepts and develop the needed practical skills in so little time.
Students can feel isolated when they are studying and are most likely to work solo on projects.
Bootcamp qualifications might be provided by a university but aren't accredited. Some potential employers might insist on formal qualifications, especially while your work experience is still limited.
Because BootCamp courses are usually more narrow or specialized compared to a full degree, the career scope is much slimmer. You might only find job opportunities in a very specific line of study while a degree could offer you the opportunity to apply for a greater variety of opportunities in a greater variety of industries. 
Advantages of a Data Science Degree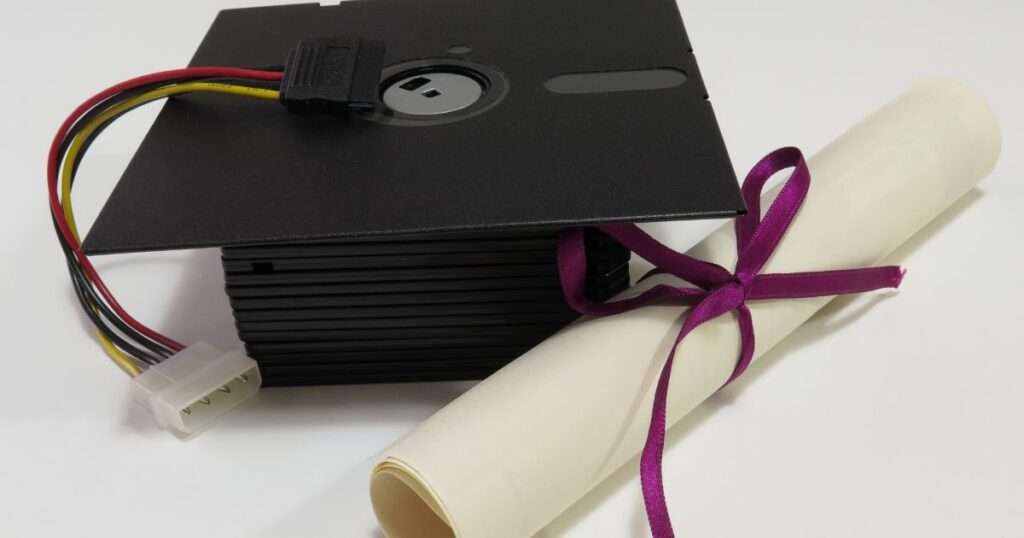 These courses are offered by skilled instructors or lecturers.
Students enjoy an extensive academic experience when they enroll at a college or university.
The learning process is more formal with structured courses, seminars, exams, and graded feedback.
There will be countless opportunities to make valuable connections.
Some universities include internship placements that allow students to gain practical experience while studying. 
Students receive accredited qualifications that are trusted and sought after by most industries.
A full degree usually covers a much wider field which gives students several backup opportunities should they struggle to find employment in one specific line.
Disadvantages of a Data Science Degree
Not all students will qualify or be approved to study at the facilities.
The application process tends to be challenging.
Formal degrees can cost significantly more than bootcamps and are often unaffordable to many.
Students usually need to cover plenty of additional hidden fees like tuition fees, textbooks, and other expenses while completing their studies.
The study schedule is usually very rigid and strict and leaves very little room for students to pursue extracurricular activities or continue with a part-time job.
You might need to relocate to study at the desired institution.
Course materials at large institutions are often outdated because the approval process for study materials is so challenging. By the time you complete your formal degree, an entirely different programming language could be popular or the tool libraries you're now familiar with might be outdated. 
Formal degrees usually take several years to complete. For Data science, you are looking at three to four years of constant studies. 
Data Science Vs. Data Engineering Vs. Data Analytics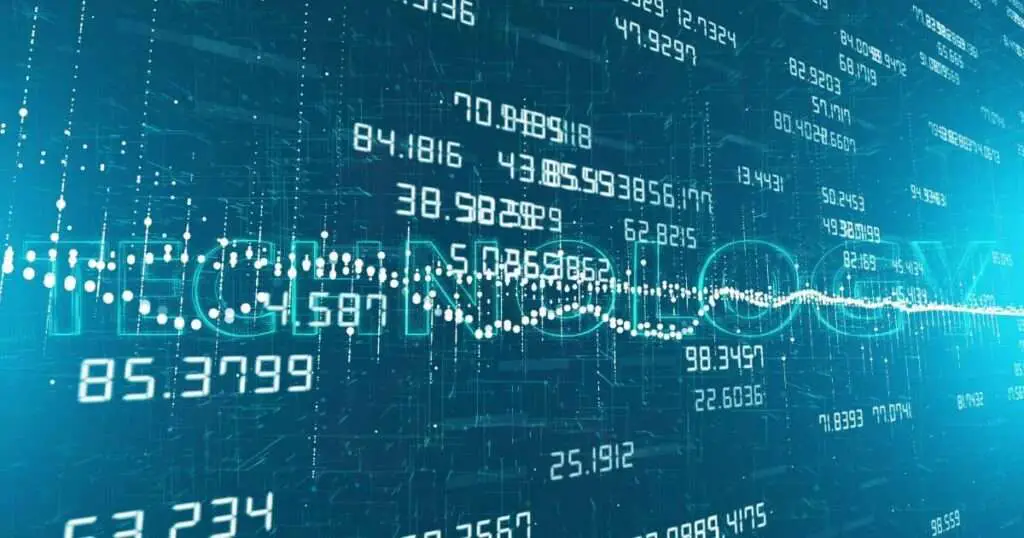 When pursuing a career in technology, you will come across three major career paths: data science, data engineering, and data analytics.
But what exactly is the difference between these three categories? And will one bootcamp cover all of these aspects?
Let's take a closer look at each of these career paths.
Data Science
To become a data scientist, you will need skills in computer science, machine learning, statistics, and mathematics.
It will also help to have a degree or advanced skills in STEM (Science, Technology, Engineering, Mathematics, and Statistics), and a good understanding of how these concepts are modeled together.
Data Engineering
Data engineers are more focused on software engineering with computer science skills and some skills in data science. They are usually skilled in various coding or programming languages, and they can effectively handle tools that help extract data from data warehouses or cloud-based systems.
Data Analytics
Data analytics isn't as in-depth as data engineering or data science. This field focuses on business intelligence or artificial intelligence and analyzes how businesses draw insights from common data. The tasks of a data analyst include data extraction, data cleaning, data visualization, linear regression, and more. They mainly use common tools like Excel or SQL to create representations or visuals. 
As you can see, these three different topics or career paths overlap quite a bit. Data science is the more advanced field of the three, and qualified scientists typically enjoy a higher salary. 
In some data science bootcamps, you might find course content that develops skills needed by data analysts, data engineers, and data scientists, while other data science courses might be more focused on a particular line of work. 
Frequently Asked Questions Regarding Data Science Bootcamps
How Long Do Data Science Bootcamps Take To Complete? 
Although you can complete most bootcamps within a reasonable timeframe, bootcamp developers can't always say precisely how long a course can take.
That is because these courses are created to be online and flexible. Even remote or international students can enroll, enjoy the course content, and view instructional videos during the day or night. Students have full control over how fast or slow they progress.
Most data science bootcamps have a duration of about three months up to a year. Some crash courses or basic courses can even be completed within a few hours.
With all of these online courses, the student has full control over how many hours a day they spend learning. Eager students can progress quickly while students with less spare time can extend the course beyond the expected completion date.
With some online bootcamp courses, students are also encouraged to prepare for the classes a week or two before they begin. This gives them time to establish a better understanding of the content and helps avoid unnecessary delays. 
In most cases, students need to attend live classes or watch educational content for a couple of hours every week. They might also have to complete additional homework assignments to develop their skills. 
How Are Online Bootcamp Classes Offered?
The type of content, curriculum, and method of delivery can greatly differ for different institutions. Bootcamp courses are mostly online which means you will be receiving the content or information through your computer or laptop instead of attending an actual class.
Some bootcamp courses are pre-recorded and uploaded to a site so students can watch them as many times as they like, whenever is convenient to their schedule.
Other bootcamp classes are available live over the internet via an online learning or meeting platform like Skype or Zoom. With these classes, students must attend at a certain time and can ask the instructor questions directly in real-time. 
This method can be quite different for a student who might only be used to a physical classroom with a mentor they can communicate with directly. Online learning does, however, have several benefits, like fewer distractions since there aren't many other students around to interrupt the lecture. 
How Much Do Data Science Bootcamps Cost?
The cost of these courses is usually significantly lower than what you would pay for a full degree at a university. They are usually surprisingly in-depth considering their affordable prices.
The price of bootcamps can vary widely for different brands, companies, institutions, course durations, course levels, and courses.
You can find data science bootcamp courses that cost as little as $500, although some can cost up to $30,000. The average cost of online data science bootcamps is about $11,000. Many of these institutions also offer financial aid plans that can accommodate you while you study. 
Is a Data Science Bootcamp Worth It?
Data science bootcamps certainly can be worth it if you consider all the advantages that these quick, convenient, and affordable courses have to offer.
Many students manage to find higher-paying jobs with this type of qualification and most who hire these bootcamp graduates are highly satisfied with their employees.
This form of education certainly is worth it for anyone who wants to expand their skills so they can manage personal companies better, get a raise, or further their career despite having financial challenges. Many companies including Amazon, Google, Microsoft, and social media industries frequently employ BootCamp graduates and provide them with a very lucrative salary. 
While bootcamps certainly can be a viable option, a professional degree in data science shouldn't be undervalued.
There are a lot more bootcamps available these days and their popularity is on the rise. Despite this, most employers still prioritize employees with professional computer science degrees over those with these quick courses.
If you are competing for a job with other applicants who have a full and accredited degree in data science, you are very likely to fall behind on the shortlist. 
The 5 Best Data Science Bootcamps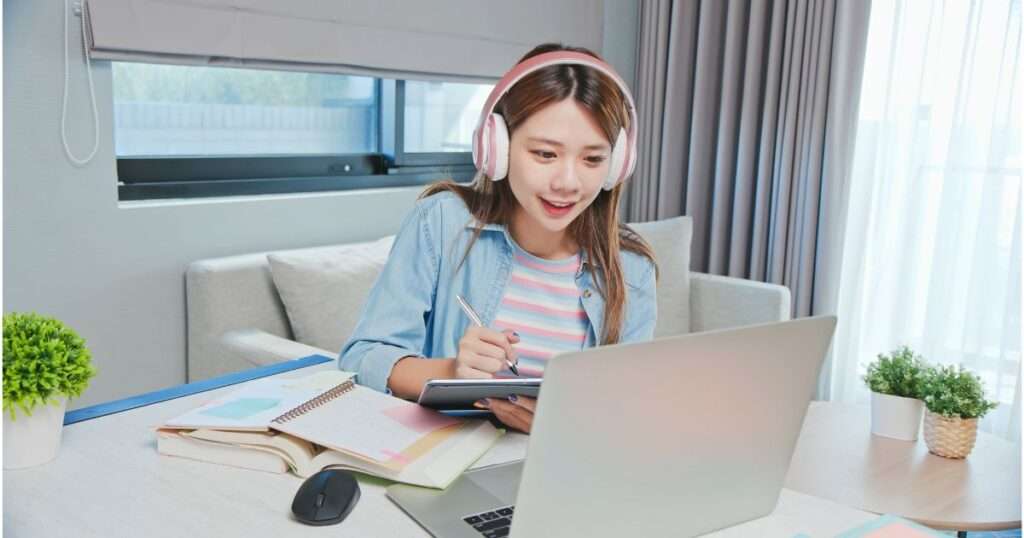 If you want to become a software engineer or a data scientist then you might like the idea of bootcamps. Data science bootcamps are short courses that institutions specializing in technology provide. These courses are generally shorter than accredited courses from universities, and they are much more affordable.
Part-time bootcamp courses can be a terrific start for those who want to make a career change but cannot afford to take a full year or a couple of years off from work. You can enjoy these courses online at a pace and time that is convenient for your current lifestyle.
These bootcamps won't hold the same accreditation as courses at a university, but they can be a superb alternative for those who cannot afford or don't have the time to pursue a full degree. 
There are many different types of data science bootcamps produced by many different types of institutions or individuals. Not all of these bootcamps are worth their salt though, and you need to be very careful to select the right ones, or you could be wasting a lot of time and money. 
We took some time to search through available bootcamps that focus on programming and data science. Here is a quick look at some of the best analytics bootcamps to consider if you want to start on this type of career path or if you want to enhance your personal skills so you can excel in your career path.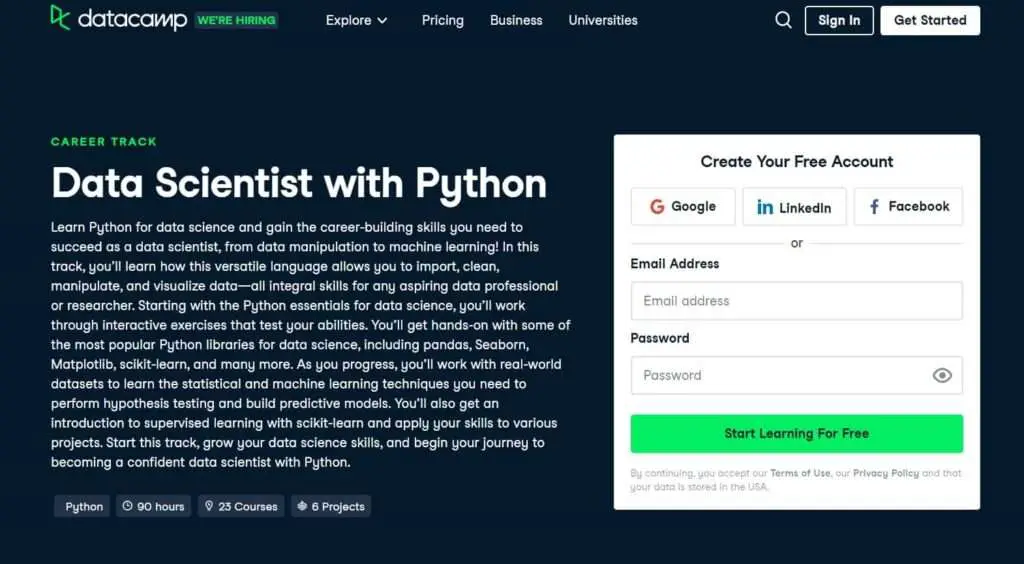 Data Scientist with Python by DataCamp is suitable for complete beginners who want to pursue a career as a data scientist, analyst, or programmer and need a quick crash course to start. 
This is also a terrific course for business managers, digital marketers, or social media marketers who want to collect, analyze and understand data for work purposes.
The course is provided by DataCamp, a company that focuses on creating online courses for coding, machine learning, and data science. This institution has over 10 million learners, and many benefit a great deal from these online courses.
This specific learning path is quite short and you can complete it in just 90 hours. Over various modules, you will:
learn all the basics about data manipulation and machine learning
find out how to import, clean, manipulate, or visualize data
other libraries helpful for online research.
Here is a quick look at the main modules this course covers. 
Courses Included
Even though this curriculum will only take about 90 hours to complete, it consists of 38 different courses that vary from 2-4 hours per course. Because there are so many courses, we are not going to list every single one. Here is a quick look at some of the main courses this training program includes.
Introduction to Python
Intermediate Python
Data manipulation and joining with panda
Statistics in Python
Data Visualisation with Matplotlib and Seaborn
Introduction to NumPy
Python Data Science
Data Communication Concepts
Importing Data in Python
Cleaning Data in Python
Working with Dates and Times in Python
Writing Functions in Python
Python Programming
Even though this course covers a rather vast sector, it is important to realize that you won't become an accredited scientist or researcher with this one course. This program is designed to help you get started and understand the basics. You will also need more extensive studies if you want to build a career as a researcher or analyst.
In short, this course is a good stepping stone or starting point to start with data science before moving on to more intermediate levels. 
Specifications
Institution – DataCamp
Curriculum – Data Scientist with Python
Course Type – 100% Online
Experience Requirements – None
Duration – 90 Hours
Courses included – 38 Courses
Pros
Ideal for complete beginners
Provided by a well-known organization
Quick BootCamp course you can complete in 90 hours
The curriculum is divided into 38 shorter courses 
Short courses are laid out nicely so you can easily keep track of your progress or review difficult areas
The BootCamp covers a wide field of skills required for data science and programming 
Focuses on Python — one of the most popular coding languages
The course is 100% online with no need to travel to educational facilities
Cons
The course is brief and only touches on the vast skills required to become a data scientist
Students will need to proceed with additional training to obtain a high-paying career
Data Science Fundamentals with Python and SQL Specialization is suitable for complete beginners, including those with no previous experience in computer science. This course is ideal for someone who has an interest in a career as a programmer, researcher, or data analyst. It is a terrific starting point before moving on to intermediate courses.
This immersive data science BootCamp is provided by IBM (International Business Machines), a corporation that specializes in multinational technology. IBM has a vast range of online courses and educational programs for developing coding and programming skills. 
This specific course will give you a good understanding of various data science tools like Jupyter Notebook, R Studio, GitHub, and Watson Studio. The course also covers all the basics of data structures, logic, Pandas or NumPy libraries, and APIs and will help while working with files. 
In addition, the course also touches on various coding languages and research tasks like sorting, filtering, database functions, hypothesis testing, and so much more. 
Here is a quick look at the full list of courses this module includes. 
Courses Included
Tools for Data Science
Python for Data Science, AI & Development
Python Project for Data Science
Statistic for Data Science with Python
Databases and SQL for Data Science with Python
After completing this course, business owners or researchers will be able to perform many important business research functions and will be qualified to tackle data science problems and challenges. Students will also be ready to start pursuing intermediate or advanced courses. 
Specifications
Institution – IBM
Curriculum – Data Science Fundamentals with Python and SQL Specialization
Course Type – 100% Online
Requirements – Basic computer literacy
Duration – 7 Months
Courses included – 5 Courses
Pros
The course is offered by the IBM technology corporation
Only basic computer literacy skills are required
Comprehensive curriculum
Online courses can be enjoyed remotely from any location
Ideal for starting a data science career
The course touches on various programming languages
Ideal starting point before moving on to intermediate data science courses
You'll develop various science skills to support your future career
Cons
The course duration of seven months can be a bit long for a bootcamp
Further studies might be required before starting down your career path

This Applied Data Science with Python Specialization is suitable for programmers with some knowledge of Python, programming, and coding who want to enhance their skills even further. Complete beginners might have a tough time with this course. It is recommended for students who already have some background in programming.
The University of Michigan offers this course. Even though this course is sponsored by a renowned university, students won't receive university accreditation.
On the upside, because the course is online, you have a lot of flexibility to complete the course as you see fit, and you could possibly even complete it before the predicted five-month period.
This course is divided into five sections which include the following; 
Courses Included 
Introduction to Data Science in Python
Applied Plotting, Charting & Data Representation in Python
Applied Machine Learning in Python
Applied Text Mining in Python
Applied Social Network Analysis in Python
Taking this course, you will enhance and improve current programming and Python skills, learn data science, and prepare yourself for advanced data science courses. Students will also develop other skills like inferential statistical analysis, data visualization, machine learning, social network analyzation, and much more. 
By the time you complete this course, you will be ready to start intermediate data science courses, and you should have a much easier time with some of the complex tasks included in those types of courses. 
Specifications
Institution – University of Michigan
Curriculum – Applied Data Science with Python Specialization
Course Type – 100% Online
Requirements – Some related experience in coding required
Duration – 5 Months
Courses included – 5 Courses
Pros
Provided by a renowned institution
The course is fully online so you can enjoy it anywhere at any time
It is a relatively quick course that typically takes five months to complete
Enhances your skills to an intermediate level
The deep learning curriculum covers various departments in data science
Includes statistical analysis, data visualization, data analysis, and machine learning
Flexible online bootcamps can easily suit your schedule
Cons
You will need some hands-on experience or previous knowledge of coding
Students will need to progress to an advanced course before seeking a career in data science or software engineering

This Advanced Data Science course with IBM Specialization is suitable for programmers or Python students on an intermediate level who wants to promote their current skills to an advanced level.
If you don't already have a very good grasp on coding languages, programming, and analytics then you are going to have a tough time getting through this course.
The course is provided by IBM and is fully online, so you can complete it at your own pace. As a rough estimate, you should be able to complete the course within 4 months. Here is a quick look at some of the topics this curriculum includes:
Courses Included
Fundamentals of Scalable Data Science
Advanced Machine Learning and Signal Processing
Applied AI with DeepLearning
Advanced-Data Science Capstone
Science bootcamp graduates should be able to perform as a lead data scientist or data architect and could land a high-paying job as a science professional.  
Specifications
Institution – IBM
Curriculum – Advanced Data Science with IBM Specialization
Course Type – 100% Online
Requirements – Advanced industry knowledge required
Duration – 4 Months
Courses included – 4 Courses
Pros
The course is provided by IBM technology company
The online bootcamp offers a flexible schedule
Ideal for improving your skills from intermediate to advanced
You can complete the course in less than five months
Students can start pursuing a career as data scientists or architects upon completing the course
Courses are easy to understand and touch on various science tools that can assist you in the future
Cons
Only suitable for candidates with intermediate programming skills

This Data Science Specialization course is a great solution for students with beginner-level experience in Python and regression who want to enhance their skills to an intermediate level. 
This course is provided by Johns Hopkins University, a research university founded in 1876 that is well-known and respected by businesses across the globe. Doing a bootcamp sponsored by this institution is bound to look very good on your resume at a tech company.
This course is rather extensive and will take about 11 months to complete. The reason it is so long is that it covers quite a lot of aspects of data science including how to use the R programming language.
Students will learn a wide range of new skills like R programming, regression analysis, data science, RStudio, debugging, data cleansing, cluster analysis, Github, and much more when they work through this curriculum of courses. 
Courses Included
The Scientists Toolbox
R Programming
Getting and Cleaning Data
Exploratory Data Analysis
When students complete this course, they will have a better understanding of data science and will be ready for more advanced science bootcamp programs.
Specifications
Institution – Johns Hopkins University
Curriculum – Data Science Specialization 
Course Type – 100% Online
Requirements – Basic experience in Python and regression required
Duration – 11 Months
Courses included – 10 Courses
Pros
Course offered by a renowned learning institution
Fully online program with no need to travel
Ideal for those with active coding experience
Improve your skills as a programmer or data scientist to an intermediate level
Includes various foundational skills that can be useful in your future career
The course teaches science concepts that can be helpful in the future
The course includes hands-on training projects
Cons
Some previous experience in programming required
The course advances your skills to the intermediate level but you will need future courses if you want to achieve a higher salary
Final Thoughts
There are many great bootcamps that can help kickstart your career in data science. We hope that this guide made it a little bit easier to find the best data science bootcamps.
If you want to learn even more about coding or want to learn more about coding languages like Python, then you should have a look at some of our other guides.
With CodeFather you can find all the latest info on technology, get your hands on the best robotics kits, and learn all there is to know about Python programming.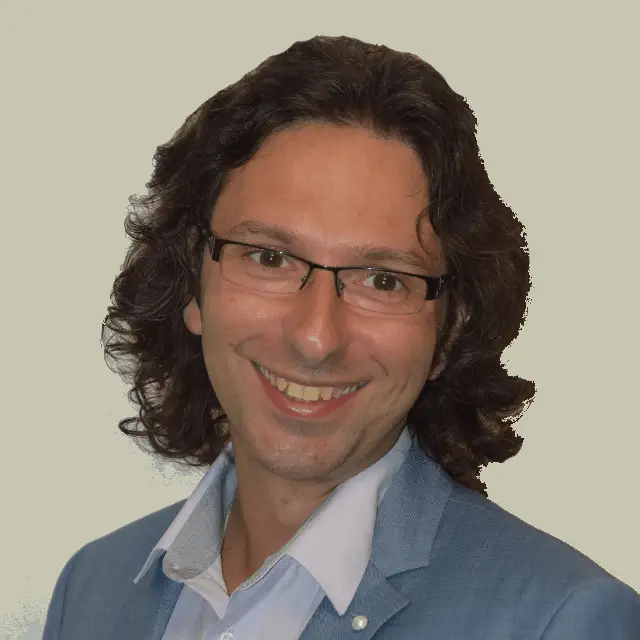 Claudio Sabato is an IT expert with over 15 years of professional experience in Python programming, Linux Systems Administration, Bash programming, and IT Systems Design.
With a Master's degree in Computer Science, he has a strong foundation in Software Engineering and a passion for Robotics with projects that include Raspberry Pi and Arduino platforms.