Claudio Sabato is an experienced Software Engineer, passionate entrepreneur and founder of Codefather. Through his blog and Youtube channel he teaches how to code to thousands of people worldwide.
Get in Touch with Claudio: hello@codefather.tech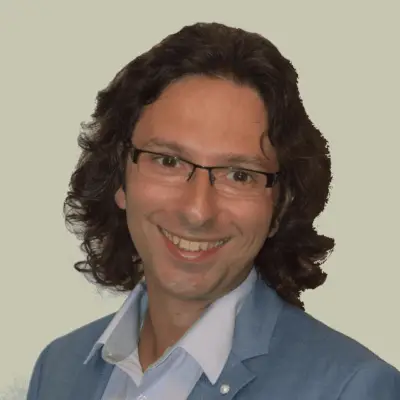 I want to awaken creativity in everyone. Coding is fun and it will help you discover your creative side.

Claudio Sabato
MY STORY
My name is Claudio, I was born in a very sunny city in the South of Italy and one day I decided to replace the sun with clouds… 😉
…that's when I moved to the UK.
Since I was a kid I have been passionate about computers. After graduating in Computer Science I worked as Datacenter Technician, Linux Engineer, Systems Administrator, Configuration Manager, Operations Engineer, Software Engineer and Tech Lead.
Over the years I have developed a deeper understanding and curiosity for systems that run the web and for automating them. I had the opportunity to learn many programming languages…
C, Perl, Bash, Python, Java, Objective-C, Javascript…just to mention some of them.
My passion for understanding IT systems has also brought me to create my own systems: Classified Ads websites in Italy and UK, multiple iPhone applications and eventually Codefather.
My friends have always told me that I bring clarity when I explain things. That made me realise that I can make a real difference to people by teaching them how to code.
I can show people how to get started with coding and go through that learning curve with someone who supports them in the journey.
That's why I created Codefather, to make a difference to you.
My motto is:
Learn To Code. Shape Your Future.
I look forward to helping you with your journey as a developer.